Secure your spot now for the Final MEX Public Training of 2019 to be held at the MEX Head Office in Brisbane. The Introduction to MEX Course is scheduled for the 3rd & 4th December followed by the Advanced Training Course on the 5th December.
Get in quick and secure your spot as there are only a few spots left on each course.
Training Details
Introduction to MEX: 3rd & 4th December
Advanced Training: 5th December
Training Times: 8:30am - 4pm
Intro to MEX
Date: 3rd & 4th December
Cost: $1,485 pp (Incl GST).
3 Spots Available
This course is the perfect introduction to help get you off the ground with MEX. Learn all the ins and outs to help you utilize and maximize your maintenance operation. Great course for a beginner or a refresher for a current user.

Read more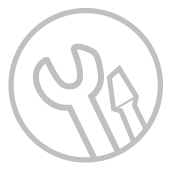 Advanced Training
Date: 5th December
Cost: $850 pp (Incl GST).
1 Spot Available
We have recently reviewed and revamped the content of our Advanced Training Course. The level of advanced content has been upgraded and an updated manual has been created. Advanced is a perfect course for anyone looking to get more out of MEX.
If you need custom training MEX Private Training can be organised to suit your needs as well.
Please contact our training team at training@mex.com.au or call +61 7 3392 4777 for more information