We would like to extend a very warm welcome to some of our new customers who recently purchased the MEX software and in doing so have joined the MEX community.

 
Cooinda Village is a not for profit, community based aged care facility in the Rural City of Benalla, North East Victoria. Cooinda Village provides a continuum of care and care options from independent living units, residential care and dementia specific care.


Masonic Care WA is a not-for-profit organisation that has been providing accommodation and personalised care for seniors in Western Australia for the past five decades. Their facilities are located throughout Western Australia.


GM Civil & Construction Surveying are a medium sized company registered with the Surveyors Board of Queensland. They pride themselves on their outstanding reputation within the construction, mining and energy industries which attract a growing number of clients and ensures they get repeat business. GMCCS has developed safety, quality and environmental systems that ensure they always comply with the National Code of Compliance and FSC requirements. This means they can deploy fully equipped surveyors to any site in Australia at short notice.


Baiada Poultry have been using MEX for some time now, however they have just brought on a new plant based in Oakburn, NSW. Baiada Poultry are a privately owned Australian company providing quality poultry products throughout Australia.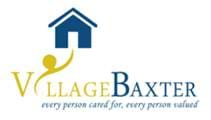 The Village Baxter is a retirement community located on the outskirts of Frankston and was established in 1974. It is situated on over 75 acres of landscaped parkland with accommodation & facilities for over 750 residents.