Dunns Engineering are turning one of their scrapers pink, all in the name of breast cancer research.
Dunns Earthmoving are a new member of the MEX community and are a leading provider of earthmoving and related services within the Cooper-Eromanga Basin and Central Australia. Having a largely male dominated workforce, Dunns are backing the NBCF "Real Men Wear Pink" movement, and have decided to take on a unique fundraising drive.
Dunns have thrown their support behind Breast Cancer Research by turning one of their scrapers pink. This fundraising drive is aimed at raising $50,000 to go towards the charity.
Here at MEX we are always keen to help where we can, so when we received a flyer from Dunns Earthmoving asking for companies to take part in a fundraising event for the National Breast Cancer Foundation, we jumped at it.
Here are a few photos of the scrapper and the MEX logo: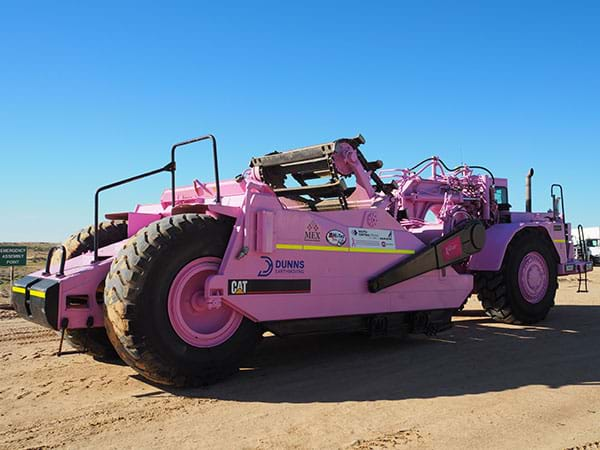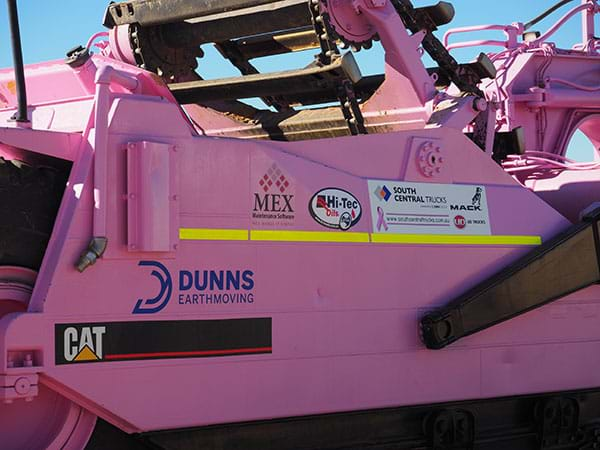 If you or anyone you know would be interested in participating, we would urge you to get in contact with Dunns Earthmoving by heading to https://shoutforgood.com/events/rmwp/participants/844