In maintaining your Assets, there will be times when breakdown jobs require immediate action to be taken by maintenance personnel. It makes sense that this work should be conducted as soon as possible, rather than go through the process of raising a Work Order in MEX so your tradespeople can continue putting out fires. But, after the work is completed and your equipment is back in service and running as expected, you'll want to maintain a record of what happened in that Asset's History data – this is where Post Entry Work Orders are useful.
To create a Post Entry Work Order, you can use the following methods –
From the Work Order or History listings, click the 'Post Entry' button;

This will then prompt you to select the Asset that the work was conducted on – you can type directly into the field and let MEX's auto-complete function fill in the blanks, or select the ellipses button to open the Asset Selector window.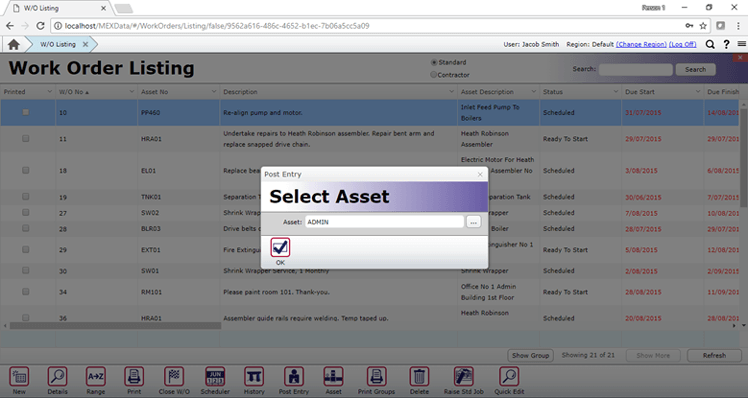 Once you have selected 'OK', you will be brought to a History Work Order Details screen;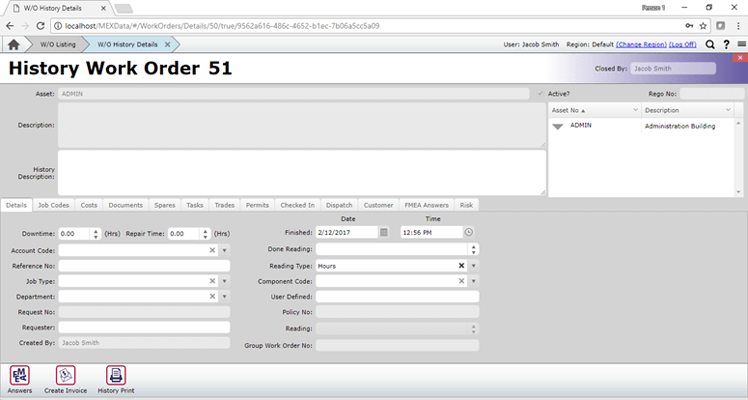 Note that the Description field is greyed out, however you are able to enter a History Description to describe the work that took place.
Alternatively, you can also create Post Entry Work Orders from the Asset Register.
Simply open the Asset Register
Select the Asset you wish to create the Post Entry for
Select either the Work Orders or History tab
Right-click anywhere on the listing in the right-hand side of the screen to bring up a menu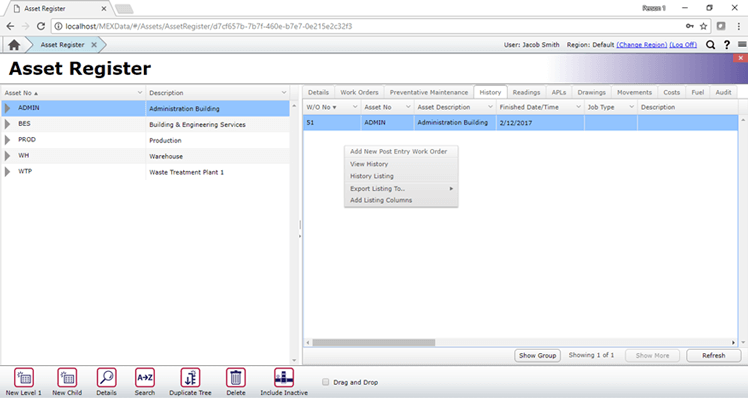 You can then select 'Add New Post Entry Work Order' – this will take you directly to the History screen for you to populate the details
Any of these methods will open a blank Work Order History form that can be completed for the selected Asset. Once the Work Order history is completed and closed a corresponding closed Work Order will be automatically created in the Work Order Listing.
Post Entry Work Orders are a great way to record maintenance work that has already happened and store it electronically in your MEX system, alongside other closed out History Work Orders.
If you have any questions or experience any difficulty with this feature, then you can contact MEX Support via email at support@mex.com.au or over the phone on +61 7 3392 4777.