The long-awaited MEX Mobile App for iOS has arrived and can now be downloaded from the App store.

Simply open the App Store, search for "MEX Mobile" and click the GET button to kick off the download.
Once completed click Launch to open the MEX Mobile iOS app and start using MEX.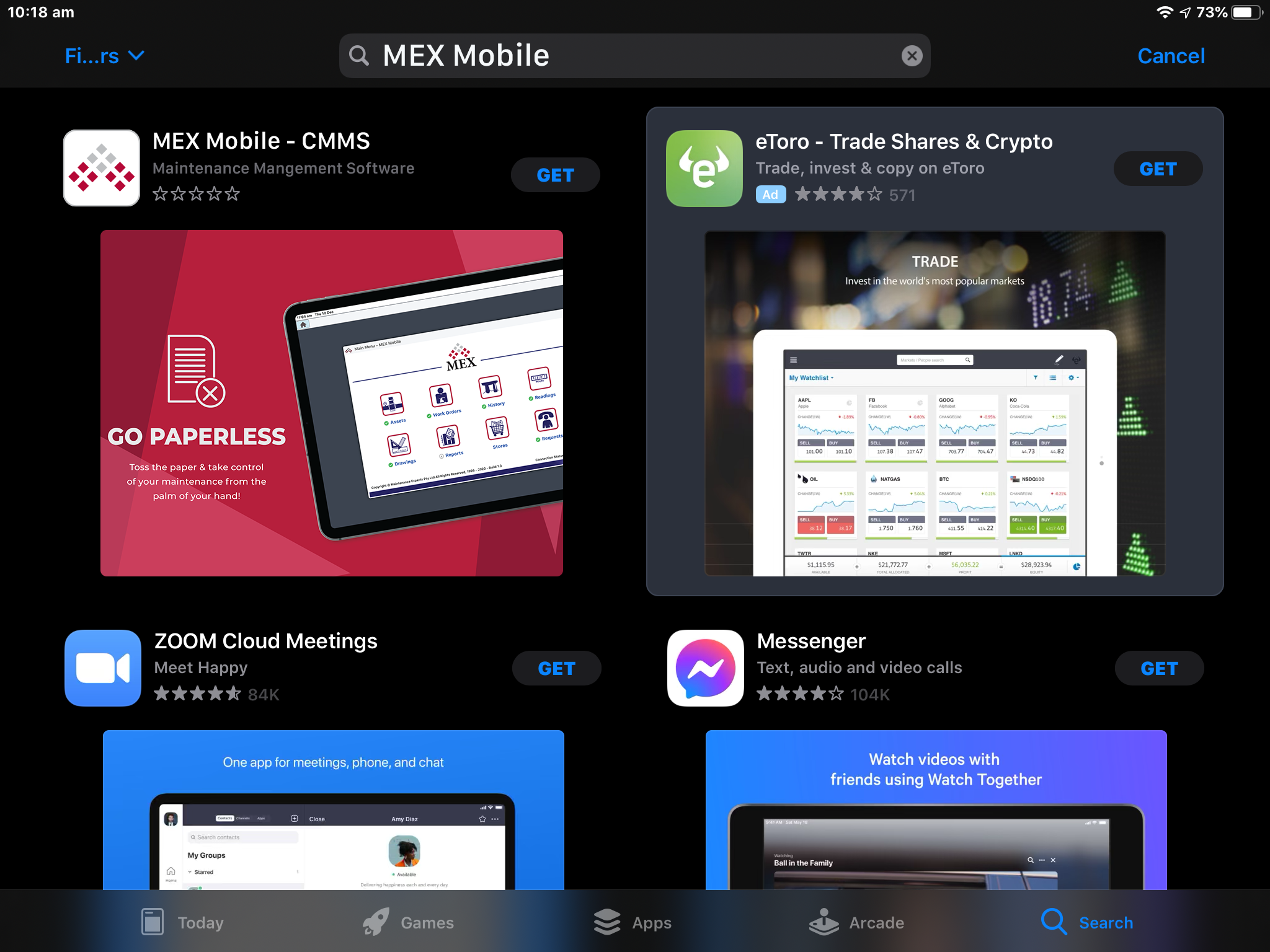 Download MEX Mobile from the App Store
If you need help connecting to your MEX System have a look at our guide to Connecting my MEX App
Have a go and if you have any feedback please send it through to info@mex.com.au
Do note that this is the full version and can be connected to your MEX System.