One of the many advantages of uploading your documents to the cloud in MEX V15 is that you are able to edit the document within MEX. This means that you are able to cut out the middleman by making changes to the document in MEX instead of making the changes in Word or Excel and re-uploading the document again.
How to Edit a Document
To edit a document
Simply open a selected Work Order, Preventative Maintenance or Asset Details screen
Navigate to the Documents tab.
From here, select the document you wish to edit
Click the 'Open Document' button down the bottom of the screen.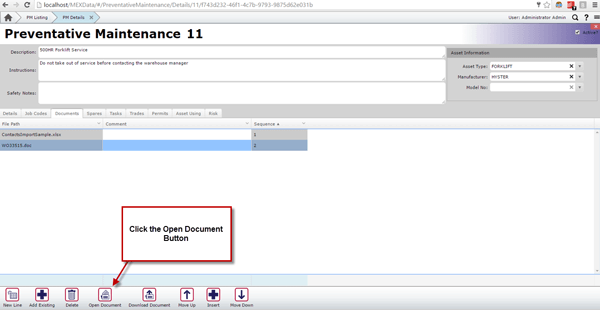 If the document is a Word file, it will open a web-based editor in a new tab (see below). This allows you to edit the document like you would in Word, with very similar functions. You're able to add or remove text, change font size, add spaces, pretty much anything you would normally do through Word. When you're finished, select File > Save, and close the tab.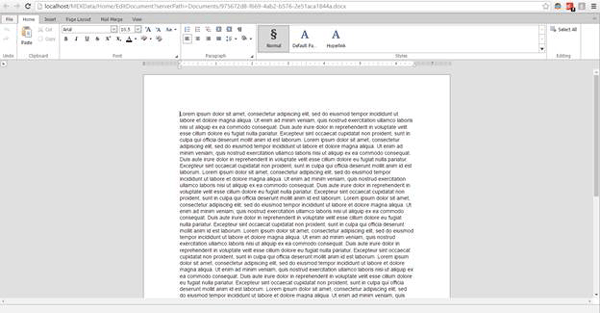 If the file is an Excel file, it will open in a web-based spreadsheet editor in a new tab (see below). This allows you to edit the spreadsheet as you would in Excel. Most formulas will be compatible in this editor, although there may be some minor differences in formatting between this view and Excel's view. In here, as with editing Word documents, you are able to change or remove values in cells and change formatting, among other actions. To save, simply select File > Save.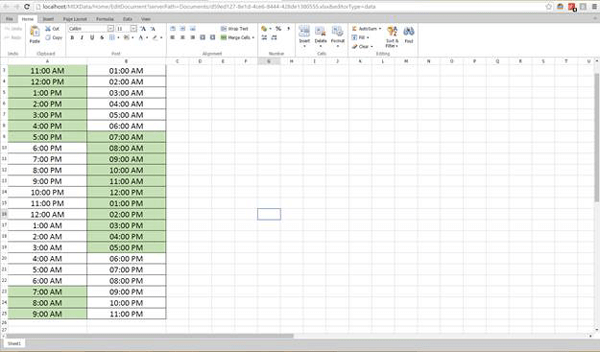 If the document is a PDF file, it will simply open in a read-only viewer. PDFs aren't editable in MEX, just as they are not editable by default in Adobe Reader.
It is important to note, if you have multiple copies of the same document and you make a change to one of them, it will not update the others. To achieve uniform changes, make sure that when attaching a document to a WO / Asset / PM / etc., that you are choosing the 'Add Existing' button and selecting the already existing document (see below). Continually attaching a standardized document to multiple places in MEX means that you don't have consistent changes made across the documents and it takes up room on the server.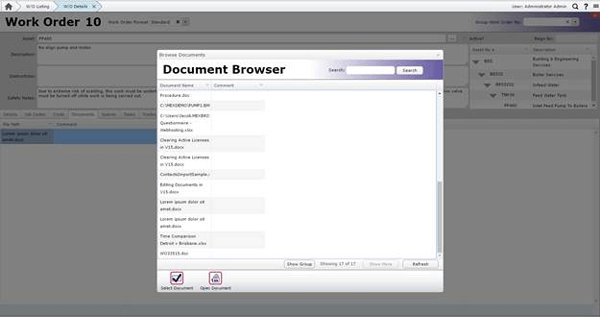 If you need a hand with opening documents in MEX our support team is always on hand to help you out. Contact them on +61 7 3392 4777 or email support@mex.com.au