After 15 years at Annerley MEX has now moved into our new inner city location in Newstead! As such unfortunately we are unable to provide free onsite parking to any visiting customers.
Where to Find Us
Our new office is located at 64 Commercial Road in Newstead, the entrance for the building is on the Commercial road facing corner of Commercial Road and Masters Street. When visiting us, press the silver buzzer on the right hand side of the door and one of our friendly staff will buzz you in giving you access to the building.
How to get to us
MEX is in the hub of Newstead, our new office is easily accessible via buses trains & ferries.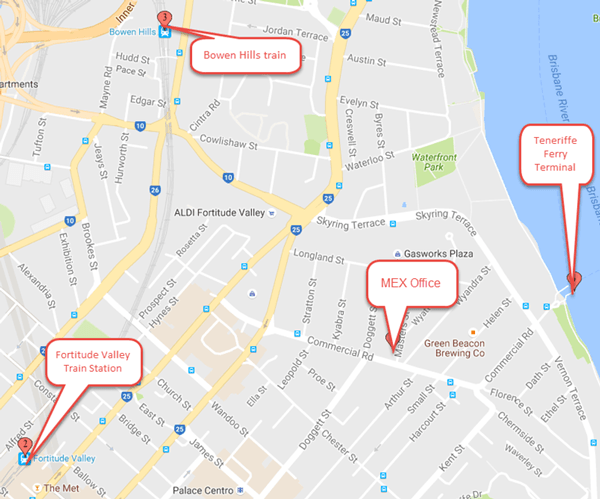 There is also secure undercover parking available within walking distance of the office. Metered parking is available on the streets surrounding the MEX office however please be mindful of parking limits.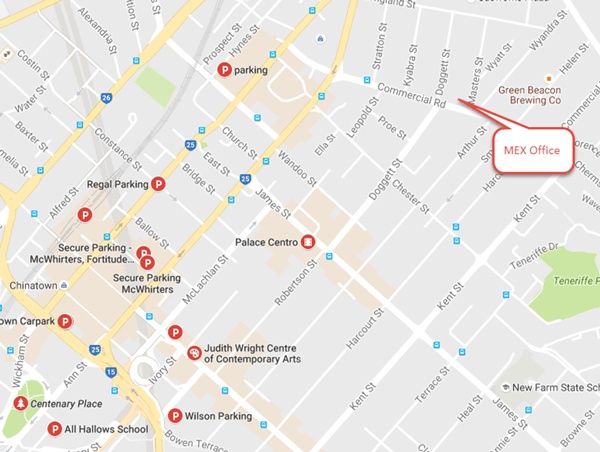 We hope to be seeing you soon. Don't hesitate to give us a call on +61 7 3392 4777 or email info@mex.com.au if you have any questions.