MEX Ops for requests has been a proven solution used in conjunction with the MEX Maintenance Software and to compliment this, we are proud to introduce the MEX Ops iOS app. Giving users the ability to make requests from any iOS device straight into the MEX Maintenance System.
With this application, all requests for maintenance can easily be passed through to the MEX system for approval and conversion into a Work Order. Up until now, users were only able to submit requests either within the Requests module of MEX or through a web browser in MEX Ops. These requests were also only in a descriptive form.
The MEX Ops app introduces with it the ability to add images to any request. Giving administrators more information to work with, allowing them to review requests and act on them more efficiently.
Using MEX Ops iOS app you can: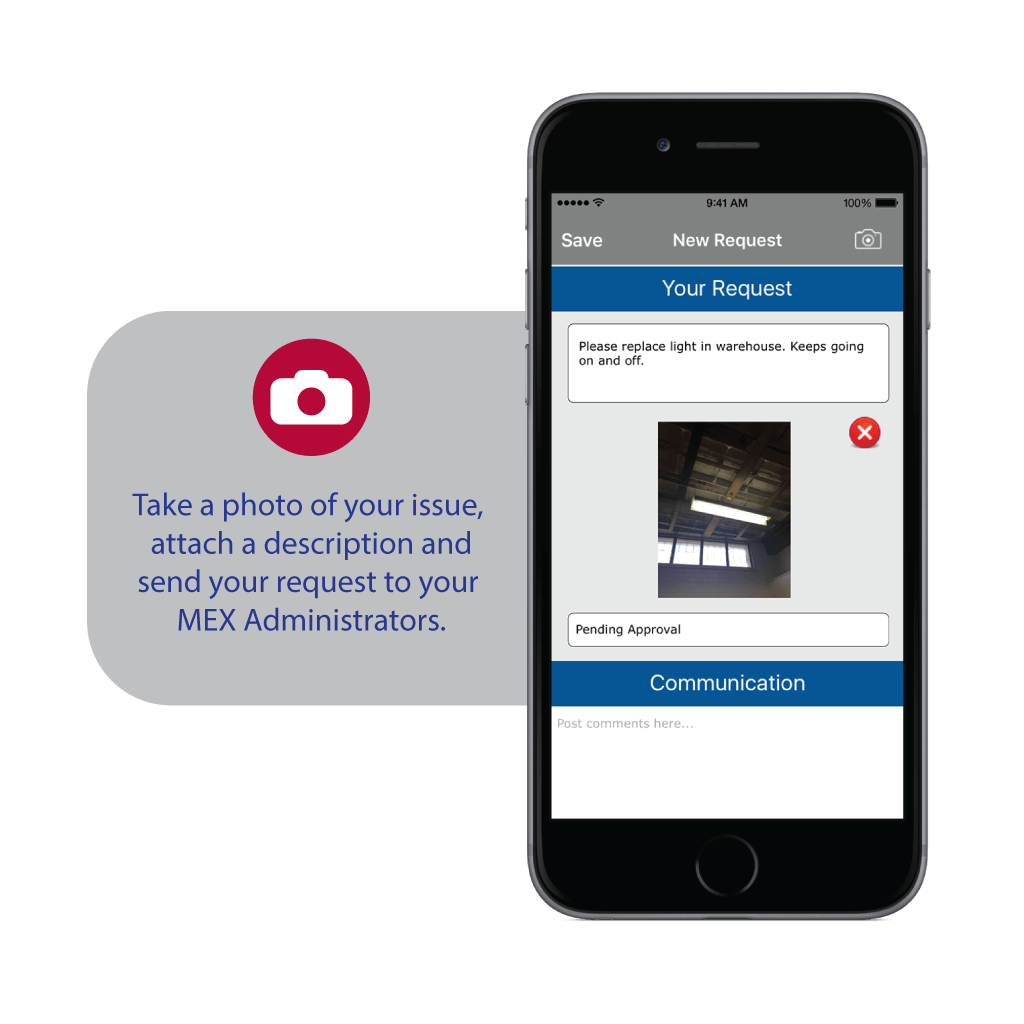 Enter new Requests complete with a description of the job, a photograph and contact details.
Review the progress of the Requests that have been entered.
Using a simple work flow, users will find that making a maintenance request is just as simple as sending a text message.
For users, notifications keep them in the loop through the whole request process. With the added functionality of a communication chat space in each request, allowing for as much information as possible to be attached with the requests.
Administrators in MEX can then monitor and administer all requests that come through the app.
Do note that, in order to use the app with MEX, MEX Ops will need to have been purchased and registered on the MEX system and have your MEX system updated to the latest MEX Build (i.e. V14 build 16)
Want to give it a go?
The MEX Ops iOS app can be downloaded from the app store

Download MEX Ops
Hook it up to your live system and get started or trial the app online for free.
Don't have an iPhone to test with? Trial MEX Ops app online
Questions?
Please contact our sales team at sales@mex.com.au for more information or call +61 7 3392 4777.