A number of bug fixes have been applied to the MEX iOS app V 2.13 released on the 4th of September 2017.
MEX Mobile Inspections now handles Inspections with extra large amounts of Questions attached to them.
The Bug Fixes for this release include:
General
When using the barcode scanner, the rectangles overlayed on the camera screen are now positioned correctly.
Custom fields now display as expected on the custom tab.
MEX Mobile
Users can no longer accidentally answer inspection questions tapping a cm off the answer field.
Message box now displays correctly when answering questions in mobile inspections that should generate messages.
Work Orders
Entering a reading against an Inspection Question that generates a message no longer causes the app to crash.
Do note that you will need to be on the latest build of the MEX Server in order to access these fixes. Please refer to the MEX iOS App Release Notes in the MEX User Portal for a full list of Bug Fixes and Enhancements.
To get started with the MEX iOS app, you can download from the apple store: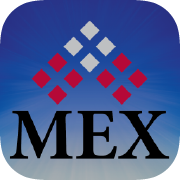 If you have any questions please contact MEX Support on support@mex.com.au or call us on +61 7 3392 4777.
For information regarding the version of MEX you are running and how to check for a new update, check out this article - Checking for updates in MEX V15.