One aspect of the maintenance industry that has gone through its fair share of solutions is how to handle Maintenance Requests. These solutions range from a word of mouth request, post it notes, emails, online forms and phone calls that at times fly off the hook, driving the maintenance team nuts just keeping up with the influx of calls.
MEX prides itself in creating simple solutions for the maintenance industry and requests are certainly on top of our list. For years our solution, MEX Ops has been employed alongside the MEX system allowing users to easily log maintenance requests via a browser based interface. These requests can then be actioned accordingly in MEX by system administrators and appropriate work carried out on them.
This Maintenance Request process involved in MEX Ops is illustrated below.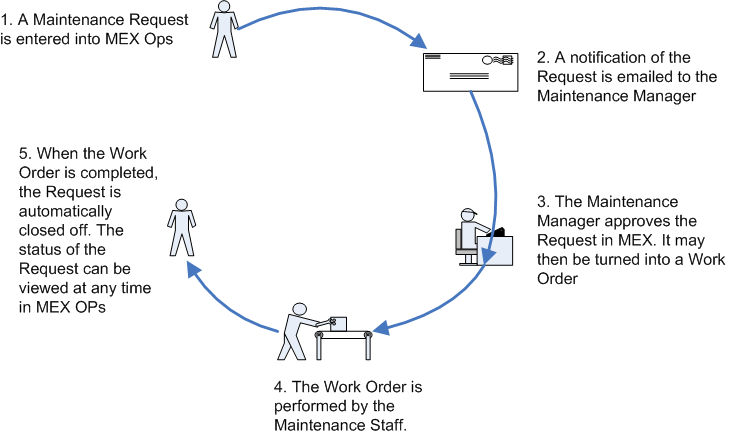 Building on this platform, we have come up with an exciting solution for handheld devices that is effective and so easy to use and will be released later in the year.
We call this Cloud Requests.
Cloud Requests is a version of MEX Ops that allows you to make requests via your iPhone. When this system goes live later this year, all MEX customers will be automatically set up, so all users need to do is download the app from the app store, Select the company they work for, enter the required password and lodge or view requests. It's as easy as that.
From a management point of view all entered requests go to a web page. Administrators can then view, respond, and send the requests onto MEX or FleetMEX to be actioned further. When this is done the user will be notified of any progress on the lodged request on their phone.
The days of training someone to use MEX Ops are gone. The app is simple, straight forward and they should be able to use it in seconds. There are only two options presented to the users, either to Lodge a request or view their Lodged requests.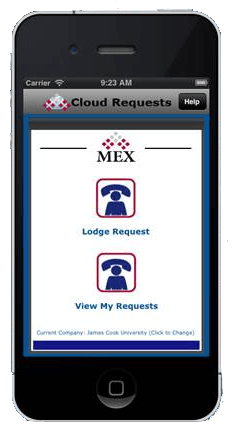 Figure 2 The interface of the MEX Cloud Requests app with two simple options to work with.
Cloud Requests will be available for release in the first quarter of 2013. No set up required as it is downloadable from the app store.