We would like to extend a very warm welcome to some of our newest customers who recently purchased the MEX Maintenance Software in November 2018. These customers are now an integral part of the MEX Community.


Established in 1947, Norstar Steel Recyclers' Head Office is located at Laverton North on a 37 acre site where the company has a multi-million dollar investment in plant and equipment. The core of the business revolves around the recycling of scrap metals from Industrial, Commercial and Domestic customers.


Nature's Dairy Australia is a dairy beverage manufacturer located in Melbourne, Australia. The company is 100 % owned by 3 Australian families with professional backgrounds in agriculture, dairy farming, marketing and packaging. They have been in operation for over a year and are producing over 60 SKU's from a variety of formulations and pack sizes, all from their purpose-built, state-of-the-art facility in Truganina.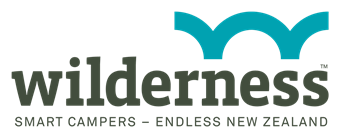 Wilderness Motorhomes is a motorhome rental company operating across New Zealand. Since 2004, the family owned company provides a number of European vehicles to allow travellers to experience the wilderness of New Zealand.


Gunnedah Leather Processors (GLP) is a wholly owned subsidiary of the AI Topper Group. AI Topper was founded in 1954 and operates today as a 3rd generation family owned and operated business. It has grown from its beginnings as a merchant trader to its standing today as a market leader, handling all stages of production from Raw Salted Stocks through to Finished Leathers.


Road Science is one of New Zealand's leading designer and supplier of bitumen & bitumen based products. The company has four accredited testing laboratories and four bitumen plants all over New Zealand.