One of Erebus Motorsports bogey tracks has come and gone. The MEX sponsored #9 car piloted by Will Davison came through unscathed, sprinting home for a sixth place finish. With teammate Lee Holdsworth coming in at 14th.
Both cars looked on track for good results when they qualified within a whisker of each other on positions 12th and 13th respectively.
There's always drama in the V8s and this event didn't disappoint. With an overcrowded pit lane that cost Davison a podium finish and pushed Lee in the #4 car down the field.
Lee and Will stood up to the challenge and fought hard to finish the event strongly.
This leaves the Sydney 500 in early December. With Lee announcing his exit from Erebus Motorsports after the Sydney event, his 300th start in V8 racing and Will needing 68 points to finish in the top ten for the year, it should make for an exciting end to the year for the Erebus team.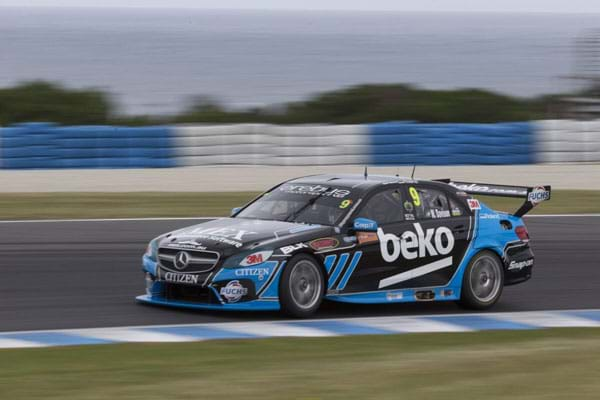 MEX Sponsored V8 in action at Phillip Island. Source: Erebus Motorsport
Did you see the MEX Sponsored V8 in action?