A server running Active Directory Domain Services (AD DS) is called a Domain Controller. It authenticates and authorizes all users and computers in a Windows domain type network—assigning and enforcing security policies for all computers and installing or updating software.
As part of MEX V15's security features, integration with Active Directory is possible, meaning that MEX will inherit the same passwords, and in turn security policies, as are set in the network. In a nutshell, it means that you can use your Windows password to log in to your MEX account.
For this to be enabled, you must make sure that ALL users (with the exception of 'admin') have MEX usernames that match their Windows login. Usernames can be changed through Control Files > Security Users > Details > MEX User tab and then altering through the 'Login Name' field: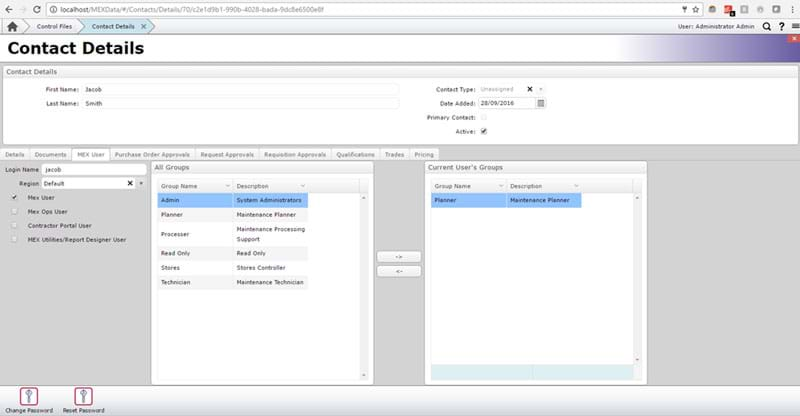 To enable this feature, head to Control Files > Security Switches, and enable 'Integrate Active Directory/LDAP To Security Login':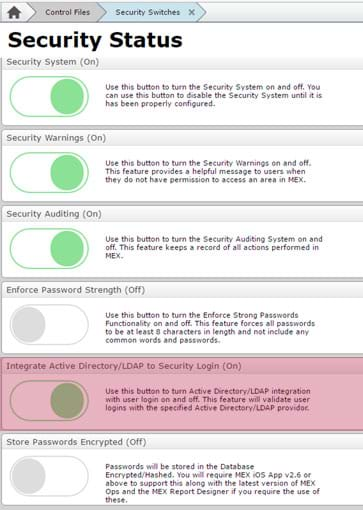 When you log out, you will notice that an addition field labelled 'Domain' has appeared on the login form: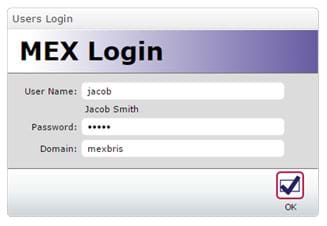 From here, after you enter your Username, enter your Windows password (NB: case-sensitive) instead of your regular MEX password, and make sure you fill in your domain name correctly. MEX will then validate this against your Windows login, and if the credentials match then it will write this to the database.
If you are unsure of your domain name, you can find this in your 'System' module of your PC's Control Panel: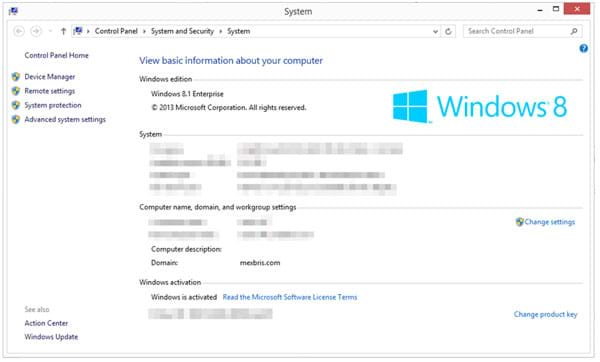 Or by opening command prompt by typing 'cmd' in the Windows Start Menu, and typing the command 'whoami':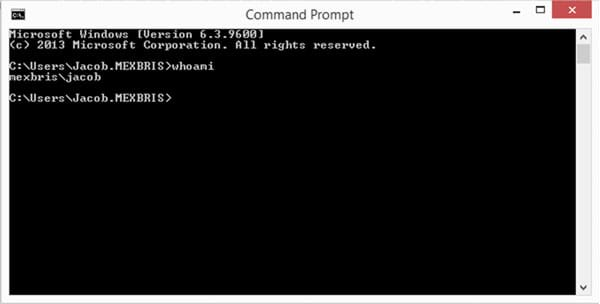 Please note that 'admin' user will be excluded from the domain validation rules. Although you will require a domain name to be entered. If you are unsure what this is and you need to get back in to MEX, you can enter a dummy domain name and use the admin username and password to log in.
If you have any questions about Active Directory integration in MEX V15 our support team is always on hand to help you out. Contact support on +61 7 3392 4777 or email support@mex.com.au