A number of bug fixes have been applied to the MEX iOS app V2.17 released on the 3rd of May 2018.
The main enhancement of this release is that the iPhone app's barcode scanner now appears in the Asset Selector Listing search.
The Bug Fixes for this release include:
General
Using in-pdf links no longer continue to show the "Loading Document" HUD in the Document Viewer.
Work Orders
In Offline Work Order details, the Started Date/Time is now automatically populated after setting the Work Order Status to Started.
Requests
Clearing ranges on the Requests Listing will now include Pending Request data when the listing data is returned.
Security
Read Only security is now set correctly when an entire tab is set to Read Only.
Do note that you will need to be on the latest build of the MEX Server in order to access these fixes. Please refer to the MEX iOS App Release Notes in the MEX User Portal for a full list of Bug Fixes and Enhancements.
To get started with the MEX iOS app, you can download from the apple store: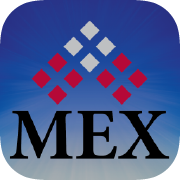 If you have any questions please contact MEX Support on support@mex.com.au or call us on +61 7 3392 4777.
For information regarding the version of MEX you are running and how to check for a new update, check out this article - Checking for updates in MEX V15.