The MEX Office will be shut on Monday 4th October 2021 for the Queen's Birthday Public Holiday. All MEX staff will be unavailable this day.
We will reopen as normal on Tuesday 5th October at 7.30am Australia Eastern Standard Time.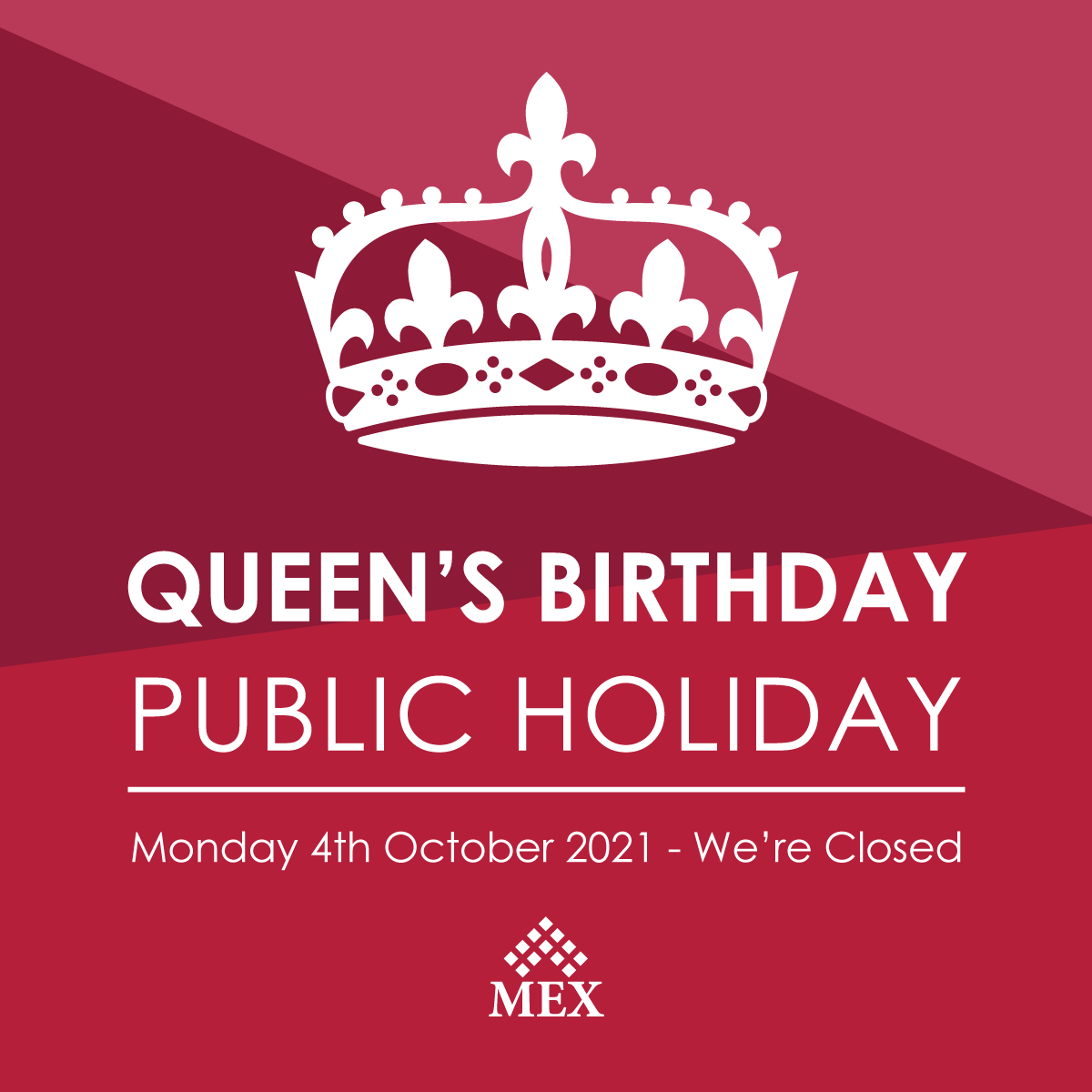 For any additional information relating Australian public holidays please visit.