We would like to extend a very warm welcome to some of our newest customers who recently purchased the MEX Maintenance Software in April, 2020. These customers are now an important part of the MEX Community.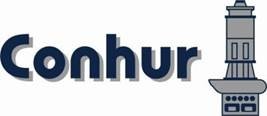 Conhur are specialists in sludge dewatering in Australia and NZ including bio solids management and transport. Safety is very important to Conhur and we are always looking for ways to continually improve our systems. Having well maintained trucks, trailers and other operating machinery is a big part that safety culture we try hard to maintain.
"The main reason for choosing MEX was for an easy asset management base capable of monitoring day to day maintenance and preventative maintenance scheduling." – Anita Hurlstone


TSM Consultancy is a small local business that owns a fleet of 20 Concrete Agitator trucks.
"We have purchased MEX to assist in keeping records of the fleet's maintenance history, scheduled maintenance, locations of the trucks and reporting on the costs of maintenance. We also hope that MEX will help improve lead time and productivity." – Emma Holt

CMBM is a leading Facility Services company who provides services throughout Queensland. Our forward-thinking solutions help to manage and keep our clients' buildings, facilities and assets compliant, safe and functioning.
"With over 500 clients utilising our services, we are always looking to improve our service offering, and have implemented the MEX system to Improve both our productivity and our delivery of quality maintenance programs. Implementing the MEX program will enhance reporting systems through to our clients, helping to provide a seamless service." – Heidi Rose


Osborne Terminal has recently been acquired by Osborne Terminal Pty Ltd and is located in Port Adelaide, South Australia. Osborne Terminal offers bulk liquid storage, handling and blending services for a variety of agricultural and industrial chemical customers. The site is connected to a nearby berth and can receive and despatch product by ship or road tanker.
"The previous owners of the site recently rolled out MEX and Osborne Terminal staff are looking forward to better collecting and controlling maintenance activities using the software and to ultimately reduce costs" – Kevin Wolfe, Director
Resources