We would like to extend a very warm welcome to some of our newest customers who recently purchased the MEX Maintenance Software in April, 2021. These customers are now an important part of the MEX Community.


Executive Laundry provides specialist laundry and linen hire services to the Wellington Hospitality and Private Healthcare Markets. Through a combination of investment in the latest equipment, energy efficient technology, using the best available chemicals and by employing skilled employees.
"My main goals for introducing MEX, were to start building an accurate log of all our machines and what work is being carried out on them. This will help with creating an effective PM Schedule focussing on each machine's different needs. I also included the parts add on to build an accurate and organized parts store which will reduce downtime hunting for parts and ensure we have the correct critical parts."


Lancini Property Group is a progressive property development group that excels at identifying, developing, constructing and managing high quality retail and commercial properties. Established in 1981 with offices in Townsville and Brisbane, the Group is well known for its ability to deliver a property need from concept to completion.
"Our main goal with MEX is for Asset Management. We want to capture all assets in an overall data base with all our 7 sites along with having a good picture of the conditions of equipment, replacement values costs and life cycle analysis." – Chris Fusco, Senior Operations Manager


GP Glass is a family owned and operated business with a longstanding presence in Tasmania. Based on the North West Coast of Tasmania, evolving over the years from a small business to a large team of experts in all areas of glazing, serving residential and commercial projects all across Tasmania.
"We chose MEX, as we were looking for a system that was reliable, easy to operate and collected all the relevant information about each asset." – Martin Batchelor, Finance Manager


Super Gardens is Victoria's longest standing Commercial Grounds Maintenance and Landscape Construction specialists, servicing a diverse range of clients in Australia for over 30 years.
"Currently we maintain all our asset details through our ERP system but all service records/maintenance are done manually. We chose to purchase MEX to take control of all equipment maintenance and improve our processes." – Buddhike Wijayathilake, Financial & Management Accountant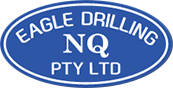 Eagle Drilling NQ provides specialist hard-rock drilling services across North Queensland. The company operates on the surface and underground, offering diamond drilling and multipurpose drilling solutions. Clients range from large mining companies to smaller, independent prospectors.
"The main focus with MEX is to achieve a more accurate, streamlined and user-friendly maintenance system to better utilise our maintenance team in the field." – Sally Forgan, General Manager
Resources