We would like to extend a very warm welcome to some of our newest customers who recently purchased the MEX Maintenance Software in December 2018. These customers are now an important part of the MEX Community.


The Cultural Facilities Corporation (CFC) is an ACT Government enterprise established to manage the Canberra Theatre Centre and the Canberra Museum and Gallery (CMAG). In managing these venues, the CFC delivers a range of cultural services to the community by providing activities such as performing arts presentations, exhibitions, education programs, community programs, and through conserving and presenting significant aspects of the ACT's cultural heritage.


Tabubil Engineering is a mining organisation operating out of Papua New Guinea. The company specialises in building construction, welding & fabrication, motor vehicles service & repair and various electrical work.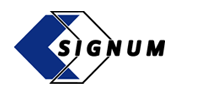 Signum is a leading supplier of environmentally sustainable products made from a suite of recycled and bioplastic materials, including RE-PET, Plantic, Natureworks PLA and a range of other polymers. It is a privately owned company and has built a reputation over 70 years as the supplier of choice for sustainable products.


Suncoast Gold Macadamias was formed in 1985 by a group of enthusiastic and committed macadamia growers in the Gympie district. Their modern factory remains in Gympie and they draw their supply from all growing regions throughout Australia. The company produces high quality macadamia kernel through cracking, sorting and packing the nuts.


Glassworks is a 100% Australian owned glass processing operation that manufacturers and sources quality glass products for commercial and residential clients. Glassworks utilises the best technology and machinery from around the world to provide innovative, customised glass solutions to the Asia Pacific region with over 90% of materials sourced locally.