We would like to extend a very warm welcome to some of our newest customers who recently purchased the MEX Maintenance Software in January 2020. These customers are now an important part of the MEX Community.


Bisalloy Performance Steels is Australia's only manufacturer of high-tensile and abrasion-resistant quenched and tempered steel plate used for armour, structural and wear-resistant steel applications; products which are marketed under the brand name BISALLOY® and exported to a host of countries throughout Asia, the Middle East, Europe, North America and South America.
"As a key part of Bisalloy's plan for Asset Management, the maintenance team has decided to choose an Australian company for its CMMS. MEX will be a key part of the implementation of ISO-55000 and the move toward maintenance aligned to the strategic needs of the business, with expenditure and continuous improvement efforts closely monitored and controlled." – Andrew Wilkinson, Senior Mechancial Engineer


Krueger Transport is a family owned business that builds semi-trailers for the Australian Transport Industry. The company has been operating for over 30 years and supplies semi-trailers to well-known companies like Toll, Linfox and TNT.
"We are hoping that MEX will help us track our Assets as we have 4 sites and assist with compliance." – Vikki De Laney, National Manager

Jalco is Australia's premier supplier of outsourced manufacturing and filling for the non-food FMCG sector. Jalco operates the largest independent household liquids and powders manufacturing facility in Australia and is a FMCG facility that was established around 40 years ago.
"Our main target to achieve using MEX, is to have a centralised documents location for every equipment. We also hope to implement & keep track of Preventative Maintenance to reduce downtime and maintain spare parts inventory." – Gopi Nath Dhanekula, Plant Engineer


Mine Spec Industries was established in April 2014 to cater for industry needs for the Maintenance & Solution Management within the Mobile & Fixed Plant sectors. The company mainly focuses on mining, industrial and transport maintenance requirements however also branches out to transport & logistic service and plant & equipment procurement.
"Our main goal with the implementation of MEX is to streamline our Maintenance Data Collation for all of our Mobile Assets, along with a documented & traceable Work Order system. We have carefully scrutinised many Maintenance Systems & found MEX to be the most user friendly, with the best training & support services that offered outstanding value for money." –Jason Tatchell, Field Service, Logistics & Procurement


CPH are a mining and civil earthmoving company based in the Bowen Basin, Queensland with a focus on and expertise in large-scale mining and civil engineering projects. Their suite of services includes dam & levee construction, road construction, top soil management, bulk earthworks and environmental rehabilitation works.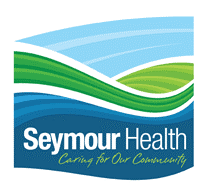 Seymour Health is one of the major employers in Seymour. Over 200 staff provide clinical care, support services, residential care for high needs clients and a wide range of community services. They are located at Bretonneux St, Seymour and service the communities in the Lower Hume region.
See also