We would like to extend a very warm welcome to some of our newest customers who recently purchased the MEX Maintenance Software in July, 2019. These customers are now an important part of the MEX Community.


SC Johnson manufactures a number of well-known cleaning product such as Windex, Duck, Glade and Raid. The company has been operating for more than 120 years, where the same family that started the company still owns and runs it today.

"With MEX, I hope to manage our Preventative Maintenance more efficiently and record calibration & training tasks through a central location." – Gavan Moore, Plant Manager


The Samoa Airport Authority (SAA) is a State-owned Enterprise established in 1984 and restructured under the Samoa Airport Authority Act 2012 to manage Samoa's airports. It currently manages 3 airports: Faleolo International Airport, Maota Airport, Savaii Island and Asau Airport, Savaii Island.

"We chose MEX to not only update & centralise our Asset Register but to also better manage our PMs & easily extract work history." – Patrick Junior Ah Kuoi, Principal IT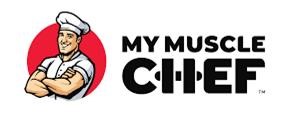 My Muscle Chef started in 2013 by two brothers who wanted to be able to enjoy healthy food, without having to cook for themselves. The company has grown vastly over the years and provides healthy ready meals to thousands of Australians across NSW, VIC, QLD and the ACT.
"The main reason we chose MEX was to stay on top of the maintenance of our machines so we can reduce downtime." – Sarbjit Singh, Facility Manager
See also