We would like to extend a very warm welcome to some of our newest customers who recently purchased the MEX Maintenance Software in July, 2020. These customers are now an important part of the MEX Community.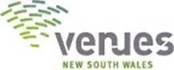 Venues NSW is the owner, coordinator and promoter of a portfolio of publicly-owned sports and entertainment venues in NSW. It's Strategic Vision is to provide leading destinations for sport, entertainment and leisure.
"The implementation of the MEX CMMS, provides an integrated mechanism to support Venues NSW operational, safety and infrastructure commitments in realising greater value for the people of NSW by enhancing and delivering a diverse suite of inclusive, first-class, destinations of choice in NSW for the enjoyment of fans, businesses, visitors and the People of NSW." – Damien Green, Strategic Asset and Facilities Manager, Venues NSW


RHT Contracting are a Mine Services Contractor based in Western Australia. The company was setup in mid-2018.
"After being shown how MEX worked, I found that it was the best fit for the business and was a program that could add immense value to our operations. Our aim is to introduce a user friendly maintenance system that could assist our asset maintainers with the right tools to guide them on continuously delivering assets with maximum availability." – Mark Tyler, Managing Director


BDC was established in 1955 and provides drilling services to the mining, agricultural and public water supply industries. BDC users the most advanced drilling rigs available in Western Australia today and all rigs are fitted with fully automated drill rod handling, on-board mud pumps and high pressure air compressors.
"Our main goal with MEX is to bring all our maintenance management onto one platform with an easy remote access option." – Bill Gardner, General Manager


Marsh Springs and Metal Products Marsh Springs was founded in 1953 and since then have grown to become one of Australia's most trusted names in spring and wire product manufacturing. The company operates a large, modern complex including central administration and manufacturing facilities at Carole Park, Queensland.
"With MEX we are initially hoping to see improvements in visibility of maintenance workloads, clarity of maintenance costing and to take control of Preventative Maintenance." – Ken Sellwood, Supply Manager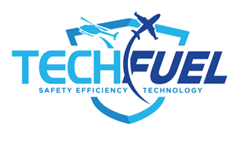 TechFuel Pty Ltd is an aviation fuel supply and operational support company, providing aviation fuels to a broad base of aircraft operators and clientele. Operating a fleet of purpose built aviation dedicated refuelling tankers, wholly accredited under the National Heavy Vehicle Accreditation Scheme (NHVAS), TechFuel provide bulk aviation fuel, into aircraft refuelling, emergency and government services support, including bushfire, flood, military operations, and specific aviation industry based training.
"To manage our rapidly growing fleet, and ensure that all our vehicles are fully maintained and compliant, TechFuel has adopted the FleetMEX system, which not only allows us to run our maintenance schedules, fault repair, and vehicle register, but also allows us the customisation to manage speciality equipment, including Dangerous Goods compliance, aviation vehicle servicing, and a hose and equipment register" – Brenton Anderson, Safety and Compliance Manager
Resources