We would like to extend a very warm welcome to some of our newest customers who recently purchased the MEX Maintenance Software in June, 2020. These customers are now an important part of the MEX Community.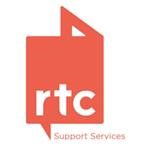 RTC Support Services is a company that looks after maintenance and business services on behalf of the Reformed Theological College, a tertiary education provider. Providing maintenance services across 4 sites and 3 businesses in the tertiary, early years and student accommodation sectors.
"We operate a small maintenance and administration team to service our sites, MEX was the standout choice for us, because of their local support and ease of operation. We wanted our maintenance team to be able to organise and manage their tasks quickly and effectively. MEX's ability to allow any of our clients to enter a maintenance request for the exact asset and the maintenance team to then pick up the work order for this point is difficult to find in other software options. Many other providers did, either the front end or the back end well, but not both, MEX has found a nice balance for both client and maintenance teams in their package. We anticipate that MEX will move us from a reactive maintenance approach to a preventative maintenance approach through the valuable data and systems it provides." – Chris Bongers, General Manager


Osborne Terminal has recently been acquired by Osborne Terminal Pty Ltd and is located in Port Adelaide, South Australia. Osborne Terminal offers bulk liquid storage, handling and blending services for a variety of agricultural and industrial chemical customers. The site is connected to a nearby berth and can receive and despatch product by ship or road tanker.
"The previous owners of the site recently rolled out MEX and Osborne Terminal staff are looking forward to better collecting and controlling maintenance activities using the software and to ultimately reduce costs" – Kevin Wolfe, Director


EnterpriseIS was stared in 2009 by Craig Hurkett and provides asset management and operational excellence services. The EnterpriseIS team has vast experience in the operation and maintenance of large scale fixed and mobile plant; complex manufacturing including fast moving consumer goods and steel; mining and raw materials processing; logistics and warehousing; government and defence projects.
"With the MEX system, we aim to support our clients with remote Operations and Maintenance Planning and Scheduling capability. By utilising a user friendly, cost effective tool, that delivers our requirements seamlessly" – Craig Hurkett, Managing Director


Gourmet Food is an integration of Max Foods and Fine Food Holdings. Manufacturing one of the largest and diverse ranges of cracker products in Australia.
"Due to the expansion of our growing Ob Finest and Olina's Bakehouse Cracker ranges and the addition of new production lines, it has become necessary for the acquisition of a more advanced and user friendly CMMS in order to establish control over the stock of spare parts as well as maintenance procedures. The end goal of using this CMMS software is to re-create a maintenance routine which will allow us to gradually switch from reactive maintenance to preventative maintenance leading to reduced downtime and increased life expectancy of our equipment" – Ben Owzinsky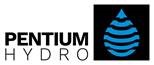 Pentium Hydro is a leading hydrogeological and dewatering drilling business with a large fleet of state-of-the-art drill rig suites.
Resources