We would like to extend a very warm welcome to some of our newest customers who recently purchased the MEX Maintenance Software in June, 2021. These customers are now an important part of the MEX Community.


Chinova Resources is a private Australian mineral exploration, development and mining company. Operating in Queensland, the company has recently been acquired by Shanxi Donghui Coal Coking and Chemicals Group Co Ltd – a privately-owned Chinese company.
"Our main reason for purchasing MEX was due to our current system being old, outdated and hard to use. We purchased MEX to take us into the future and improve our processes. With the functionalities of MEX, it will provide our team the tools to be able to execute our maintenance planning and practices at a modern-day level." – Kevin Fish, Maintenance Manager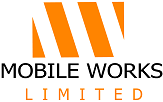 Mobile Works Limited is based in PNG and provides various services including milling, crushing, road construction, asphalt sealing and thermo striping.
"Our main goal with MEX is to successfully and easily manage all our construction equipment from plants, machinery, trucks, light vehicles and buildings through corrective and preventive maintenance." – Roger Rali, Contracts & Liaison Officer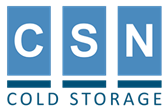 Cold Storage Nelson has been operating for over 50 years and provides diverse storage options including freezer facilities, cool, chilled and frozen storage, controlled storage, blast freezing facilities and dry storage. From an initial site in Nelson, CSN now operates from 5 sites at Nelson, Richmond, Christchurch, and two sites in Tauranga." – Warren Batchelor


MainStream was founded in 2001 with a vision to build a "business for the future" by becoming the world's leading provider of recirculating aquaculture seafood products. Over the years, MainStream has now become one of the largest Barramundi producers and suppliers in the world and operates the world's largest aquaculture system of its type in Melbourne, Australia.
Resources