We would like to extend a very warm welcome to some of our newest customers who recently purchased the MEX Maintenance Software in the month of March, 2017. These customers are now an integral part of the MEX community.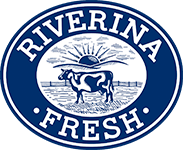 Australian owned, Riverina Fresh milk comes from a dedicated group of dairy farms in the lush Riverina region in NSW. Riverina Fresh have been producing dairy products locally since 1922 and more recently has been recognised for its award winning, barista tested quality milk.


Isaac Asphalt Ltd is a division of Isaac Construction based out of Christchurch, New Zealand they are responsible for the production of multiple variations of Asphalt products for the construction industry. Experienced operators combined with the Isaac laboratory team, ensure all asphalt is designed and manufactured to meet the required NZTA specifications.
Mary Valley Rattler
The Mary Valley Rattler is a heritage railway that conducted steam trips and tours throughout the Mary Valley and Gympie Regions. The rattler was shut down in 2012, The Mary Valley Rattler Railway Company is working closely with the State Government of Queensland and the Gympie Regional Council in developing a plan to restore The Valley Rattler back to its former glory.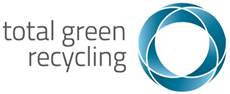 Total Green Recycling is a young innovative company that was established back in 2008. Bothers Michael and James Coghill saw the need for a fresh approach to solve today's growing waste problems and began Total Green Recycling specialising in E-waste Recycling, Data Destruction and Asset Recovery.


DFC Packaging was first established back in 1982 to meet the needs of the printing and packaging industry, since they have grown into one of the largest suppliers of heat shrink film materials and machinery in Australia.
Grahams Plant Hire
Grahams Plant Hire is based out of Emerald, Queensland. Graham's Plant Hire have been providing earthmoving and civil machinery hire solutions to the Bowen basin since their establishment in 1984.