We're pleased to welcome a number of new customers to the MEX family! These customers recently purchased the MEX Maintenance Software in March, 2022 and are now an important part of the MEX Community.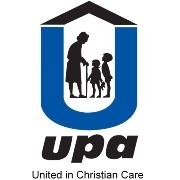 The United Protestant Association (UPA) is a Christian organisation and one of New South Wales leading providers of Aged Care Services. UPA offers a wide range of accommodation options throughout its Regions including residential care, retirement villages, nursing homes, home care services, serviced units.
"Our main reason for choosing MEX was its ease of use and system flexibility that allows us to use it for NSW retirement village asset management plans & reporting." – Bob Case, Executive Manager Finance

Garden City Plastics is Australia's largest supplier of Pots and Containers for wholesale nurseries, landscape and gardening industries. The company was established back in 1975 on the site of the Wilson Indoor Nursery at Heatherton in Victoria, Australia.
"We chose to purchase MEX as we didn't have a current Computerised Maintenance Management System. Our objective with MEX is to streamline our processes and improve PM procedures to promote better communication within our maintenance team." – Wayne Wickens, IT Manager


Troy Laboratories is an Australian owned company with a long history and a proven track record when it comes to servicing the needs of the animal healthcare communities in Australia, New Zealand and across the globe. Troy is a significant investor in the Animal Healthcare Industry and employs a wide range of personnel in the areas of manufacturing, quality control, warehousing, administration, sales and marketing.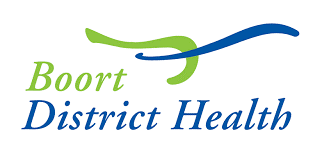 Boort District Health is a small public health service and provides health and aged care services to the 3,500 residents of Loddon Shire. BDH has a seven-bed inpatient acute unit with a co-located Urgent Care Centre, 25 Aging in place beds with one transitional care bed.
"BDH currently employs four systems to manage assets it has become fragmented and problematic. The benefit of implementing the MEX Maintenance Software is to have one system to effectively manage BDH assets; from purchase details, location, maintenances costs, depreciation, useful life to disposal." – Julie Walton, Operational Services Manager


Healthfarm Fine Foods is a family owned Australian company engaged in the manufacture of Nut Butters and Sesame seed paste, trading under the Mayvers Brand.
"We have been operating with a paper-based PM system and have decided to purchase the MEX system to reduce the amount of paperwork and time taken to record all the PM data. We are keen to make use of the App which will allow Engineers to add data on an iPad, in real time, rather than recording on paper and later transferring to a desktop." – Liam Mullen, Site Manager
Resources