We would like to extend a very warm welcome to some of our newest customers who recently purchased the MEX Maintenance Software in May 2019. These customers are now an important part of the MEX Community.


Webster Drilling and Exploration Ltd is based in Wellington, New Zealand and has over 35 years' experience in the drilling industry, safely carrying out operations in over 14 countries on five continents.


Hexion Australia Pty Ltd manufactures and sell chemicals. The company was incorporated in 1949 and is based in Melbourne, operating as a subsidiary of Hexion Inc.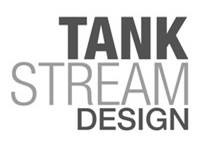 Tank Stream Design Pty Ltd offers an extensive range of quality products for the resort and outdoor markets under its family of brands, Kooringal, Millymook + Dozer, Pacific Creations and Earth Nymph. Each brand is designed, sourced and distributed from the Gold Coast, Australia and sold worldwide.


Beverley Steel Fabrication, manufacturer of the Hydra Boom, began from humble beginnings building sheds and providing concreting services to Beverley. Eddie and Annette Peart built the business from the ground up when they moved to Beverley in 1985.