We would like to extend a very warm welcome to some of our newest customers who recently purchased the MEX Maintenance Software in November, 2019. These customers are now an important part of the MEX Community.


T-Ports is a commodity handling company that utilises trans-shipment. The company is in in its first season of harvest receivables and are in the construction phase of its export facility at Lucky Bay on Eyre Peninsula.
"Through the use of MEX we will schedule our preventative maintenance program, record out reactive maintenance tasks, plan our compliance work load and satisfy vessel survey requirements. These tasks will help to maintain our plant and equipment in a safe, efficient and reliable condition. We are looking forward to rolling out the software to pour staff in early 2020 and are excited about our future with MEX." – Daniel Mooney, Maintenance Supervisor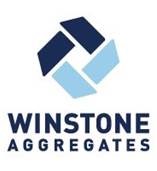 Winstone Aggregates is a division of Fletcher Building and is New Zealand's largest supplier of aggregates with 26 locations nationwide. Extracting 4.5 million cubic metres of aggregate from the ground every year for roading, building and industry. A loaded truck and trailer leaves a Winstone Aggregates quarry every 35 seconds.
"We chose MEX to take over ownership and total maintenance control of our assets." – Kevan Sparey, National Plant Manager


Agrigrain has been operating in Narromine for over 25 years, and in 2012 increased its NSW presence opening a storage and handling site in Coonamble. As well as servicing east coast domestic milling and stockfeed markets.
"With MEX, our main goals are effective asset management, repairs and maintenance. We also aim to capture history and maintenance spend through the system." – Darren Elverd, Operations Manager



DC Cassegrain is a civil agriculture company based in Dubbo, NSW. The company is involved in the development and reconstruction of farms, turning old into new.
"As the farming industries has recently seen Droughts, I found our work moving from development more towards maintenance. MEX was chosen as the best system for us as it has the best features and most potential. The system is easily customisable and allows us to tailor it to suit our needs." – Daniel Cassegrain, Director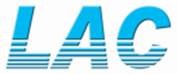 LAC Group is Perth based family business operated by Jared & Mallisa Whitehouse for 15 years in Technology and during 2009 added a Construction and Design discipline to its portfolio. In 2016 it was expanded to include Laundry - specializing in Laundromat installation and operation.
"With an increasing number of fixed assets that we are responsible for we have outgrown the current way of manual spreadsheets and are investing into MEX to improve our maintenance activities." – Jared Whitehouse, Director
See also