We would like to extend a very warm welcome to some of our newest customers who recently purchased the MEX Maintenance Software in October 2018. These customers are now an integral part of the MEX Community.


Pelagic Marine Services Pty Ltd is the owner and operator of the Rottnest Barge. It is part of the Pelagic Group which is a West Australian diversified marine service business – with a wide range of barges, workboats and a large indoor boat storage facility - The Boathouse Marina. Pelagic is based in Rous Head, where the Rottnest Barge Service has transported almost all of the freight to Rottnest Island for over 100 years with a single barge.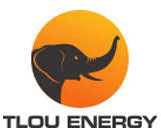 Tlou Energy Limited identifies, explores, evaluates, and develops coalbed methane (CBM) natural gas resources for gas-to-power generation in Southern Africa. It holds 10 prospecting licenses covering an area of approximately 8,300 square kilometres in the Karoo Basin, Botswana. The company was founded in 2009 and is based in Brisbane, Australia.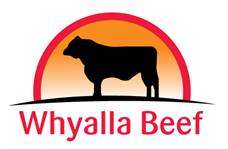 NH Foods Australia - Whyalla Beef is an exclusively owned subsidiary of NH Foods Australia involved in the breeding, backgrounding and lot feeding of beef cattle. The company is located in Texas QLD and is one of the largest and most technically advanced feedlot operations in the southern hemisphere. The feedlot directly employs 90 skilled staff and contractors to ensure animal health, welfare and maintenance are carried out daily so quality assured standards are met.


Oilseeds Australia was established in 2015 and has expanded to become the second Cottonseed Crushing Plant in Australia. The Plant is located at Hillston in the Riverina Region of Southern NSW, where nearly 35% of Australian Cotton grows in this region. Oilseeds is the only Cottonseed Crushing/Refining Plant in this area.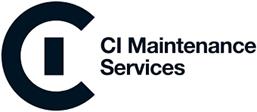 CI Maintenance Services (CIMS) is the largest Facility Management Company based in the Indian Ocean Territories, providing a full range of facility, building and project management services to new and emerging industries in the region. The company provides a full range of hard and soft services and with over 10 years' experience over a broad range of industries, have seamless integrated service solutions to meet a wide range of customers' needs.


Handybin Waste Services Pty Ltd is a local, Australian-owned company that has been servicing the Coffs Coast region for the last 15 years. Handybin is the largest provider of waste services on the North Coast. Each week we provide domestic waste collection services to over 40,000 homes and businesses on the Coffs Coast. Handybin operates a state-of the-art recycling facility at the Coffs Coast Resource Recovery Park and employs over 50 local staff in collection, processing and administration roles.


PQ Australia Pty. Ltd. is a wholly owned subsidiary of the PQ Corporation. PQ Corporation is a leading worldwide producer of specialty inorganic performance chemicals and catalysts. PQ Australia is located in Melbourne, Victoria and produces soluble silicates, performance materials and specialty catalysts.