We would like to extend a very warm welcome to some of our newest customers who recently purchased the MEX Maintenance Software in October 2019. These customers are now an important part of the MEX Community.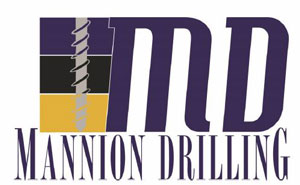 Mannion Drilling is a family operated company located in Gunnedah specialising in providing leading edge water and mineral exploratory drilling services to both the public and private sector including government, mining and agricultural projects across NSW. The company offers services such as water bores with NSW artesian water well license through to mineral exploration holes.
"The MEX system will provide the framework to manage preventative maintenance on our major plant and assets. Being in a highly regulated industry, MEX's maintenance tracking functionality will be incredibly valuable in forecasting service and inspection schedules." – Lisa Davis, Business Development
Check out the case study:


Canon Foods is a Western Australian based food manufacturer of Quick n' Easy and Gourmet Chevups, chicken and beef products. Proudly Independent and 100% Australian. The company's manufacturing facility is located in Kandakot, WA and has been developed with a focus on environmentally efficient practices.
"The main goals we want to achieve by using MEX is to reduce unplanned downtime and control our critical spares and inventory. We recently moved to a brand-new, state of the art production facility and tripled production from our old plant. As it's a new facility we want to keep a high standard across the plant and we see MEX as an essential tool to enable us to achieve this." – Chris Riordan, Maintenance.

Nepean River Dairy is an Australian dairy food manufacturing company that markets and supplies dairy products for domestic and export markets. NRD owns a 100-million-litres manufacturing facility based in Winston Hills Australia, which is commissioned with state-of-the-art dairy equipment and R&D facilities. NRD is dedicated to producing healthy, innovative and value-added high quality dairy products.
"NRD is excited to launch MEX to manage the assets register and provide efficiency in operations for its maintenance team. This efficiency will assist in providing costs savings and delivering company KPI's." – Bill Awad, Maintenance/Engineering Supervisor.


Founded in 2014 and located in Rosebery, Sydney, Archie Rose Distilling Co. is proudly Australia's most highly awarded distillery producing a diverse range of whiskies, gins, vodkas and rums, as well as one-off collaborations, limited releases and spirits experiences.
"With the expansion of our new distilling site we needed a system that would help Archie Rose monitor and assist in the maintenance of the new plant & felt MEX was the best fit." – Mark Champion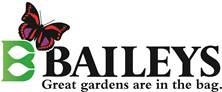 Bailey's Fertilisers is an industry leader in the manufacture and supply of quality endorsed turf and horticultural products for Australia's unique climate & environment. Baileys product range includes premium potting mixes, mulches, soil conditioners, wetting agents, granulated and blended fertilisers, liquid fertilisers, tree tablets and controlled release fertiliser.
"By implementing MEX we are able to centralise all our planned Maintenance, suppliers and contractors, removing the need for multiple Maintenance forms and spreadsheets. MEX also allows us to see the associated history and costs for each asset without the need for multiple spreadsheet." – Damian Della, Maintenance Manager
See also