We would like to extend a very warm welcome to some of our newest customers who recently purchased the MEX Maintenance Software in October, 2021. These customers are now an important part of the MEX Community.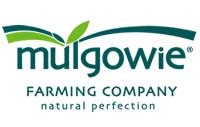 Mulgowie Farming Company is an Australian owned and operated family company and started as a small family farm in the Queensland Lockyer Valley. Operating for over 75 years, the company has grown into a major supplier of vegetables with a spread of farms down the East Coast of Australia. Mulgowie's maintenance team is at the heart of the company's operations, regularly servicing a large pool of packhouse and farm assets.
"The main benefits from MEX is that it provides us with more reliability and reduces downtime across multiple sectors of the business. We also have better visibility for compliance and auditing requirements." – Scott Smallwood, Engineering Services Coordinator


The City of Belmont is a centrally located local government area in Western Australia, known as the City of Opportunity. The City comprises the suburbs of Ascot, Redcliffe, Belmont, Cloverdale, Kewdale and Rivervale.
"Our main aim was to bring all of our fleet management into to one program regardless of its type. The MEX software allows us to do this and its flexibility in the reporting structure was a must." – Gary Wotzko, Fleet & Plant Coordinator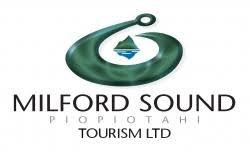 Milford Sound Tourism is the tourist infrastructure provider in Milford Sound. They own and operate the harbour, wharves, visitor's terminal and parking in the sound. Also, they run the wastewater plant and the rubbish/recycling systems, ensuring the pristine wilderness is upheld.
"Our main reason for choosing MEX was to take our current asset management plan to an online platform, where staff and management can access information easily. Now that we have improved internet connectivity in Milford Sound, staff will be issued tablets in order to carry record daily tasks etc. It will also improve reporting at board level and enable better planning and forecasting for preventative maintenance." – Haylee Preston, CEO


Wormall Civil is a main civil contractor operating for over twelve years, providing quality high civil engineering and civil construction services to both private developers and government clients.
"With the MEX system, our main goal is to increase efficiency while saving money and decreasing downtime." – Jaydon Walker, Transport/Plant/Site Operations Manager
Resources