A number of bug fixes and enhancements have been applied to the MEX iOS app V 2.2 released on the 6th of July 2015.
The main enhancements in this release is the introduction of the App View. Giving a new easy to read view to the Work Orders, Stocktakes, Issue Return and Asset Readings listings. App View was designed from the ground up, making the screen easier to read under direct sunlight and is intended for those out on the job.
The main Bug Fixes for this release include:
General
When entering a decimal into a numeric field, MEX iOS will no longer incorrectly round it to many decimal places.
Security
Many security mappings from MEX 14 have now been correctly mapped to MEX iOS.
MEX Mobile
When closing a Work Order from a Request, the Request's completed checkbox is now correctly ticked.
Closing an Inspection and syncing it to MEX 14 will now work as expected.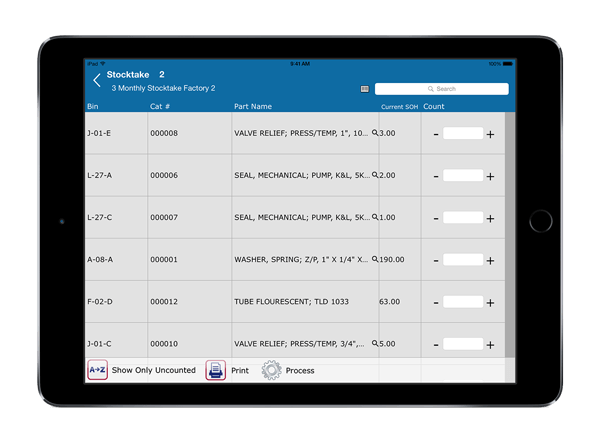 The all new App View in a Stocktake
Do note that you will need to be on the latest build of MEX (Build 17) in order to access these listings. Please refer to the MEX iOS App Release Notes in the MEX User Portal for a full list of Bug Fixes and Enhancements.
To get started with the MEX iOS app, you can download from the apple store:
If you have any questions please contact MEX Support on support@mex.com.au or call us on +61 7 3392 4777.