Do you have a question that you want to ask us and need an answer right away?
Well, now you can ask directly from the MEX website and one of our friendly staff will be able to answer your questions.
We have introduced a live chat feature to the MEX Maintenance Software website that gives our site's visitors the chance to instantly connect with us. Whether it's a question on the products we offer, pricing or for the best contact details. The chat feature will allow for instant responses.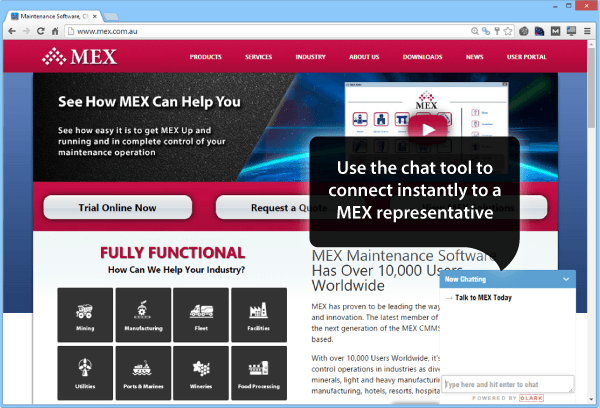 MEX Website home page with the new chat feature.
This feature will only be available during normal working hours, which is 7:30 am to 4:00 PM AEST.
All after hour's correspondence will be sent through to the assigned email address.

So what are you waiting for? If you have a question on MEX, ask away!