A new feature in MEX V15 that you may notice at first glance is the Forgot Password? option on the login screen. This feature will come in handy if you have forgotten your password, giving you the ability to reset it instantly.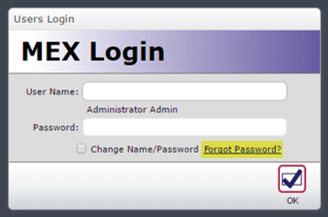 In order for this option to work, there must be a valid email address associated with your user account. You can make sure of this by
Opening up Control Files > Security Users
Selecting your username in the listing and click the Details button down the bottom left of the screen.
Once you're in Contact Details, head to the Details tab and make sure your email address is in the email field.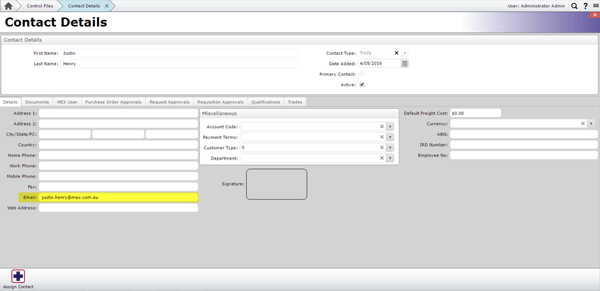 Even if you don't have your own SMTP server set up in MEX for sending emails, MEX V15 defaults to a dedicated SMTP server set up by the MEX team that allows the system to send out the password recovery email to your nominated email address.
Before long, you should receive an email with a link saying 'Click here to reset your password'. Following this link will bring you to a screen letting you know your password has been reset.
The next time you log into MEX, you'll be prompted to reset your password: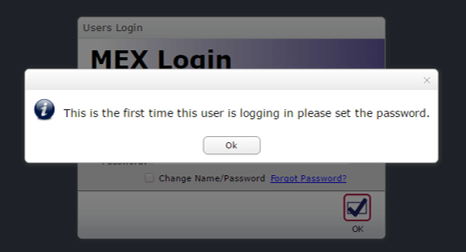 If you have any questions or assistance, contact our support team at support@mex.com.au or call +61 7 3392 4777.