MEX has the ability to run from a standalone program called the MEX Out of Browser or MEX OOB located on your windows desktop. Running MEX OOB is much simpler because it uses a light weight browser engine which is faster as it is not weighed down by add-ons or the unnecessary plugins you get with other browsers. You won't need to update MEX OOB either, it is simply disguised as a browser which points to the MEX application server.
This guide will show you how to set up the MEX OOB application correctly so that you can run MEX easily from your desktop.
Installing MEX OOB from your browser
To download MEX OOB, first log into MEX from your browser then click on the MEX System Menu = button.
From here you will see a drop-down menu, select 'Download MEX Out of Browser' and the download process will begin.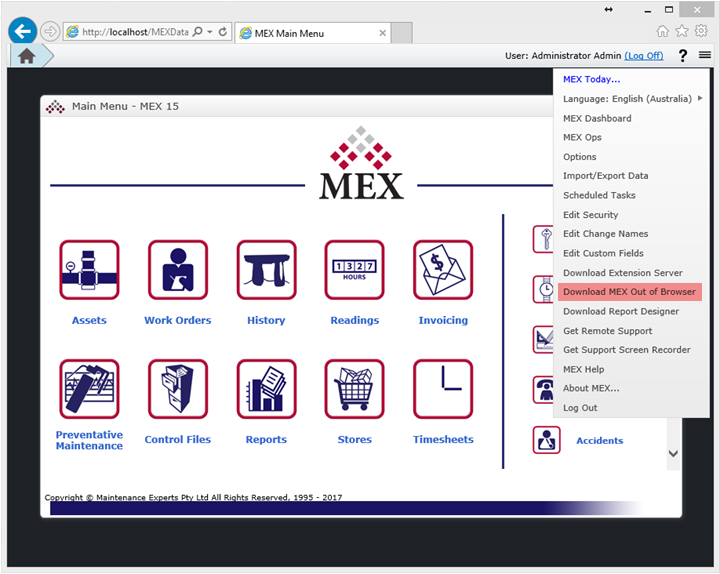 Downloading MEX Out of Browser from Internet Explorer
This will open up a new window temporarily and download an installer file called MEXOOB.exe – you'll require permissions to run executable files to run this.

The screen will also display a message asking you not to close out of the window until you have run the installer.

Without closing down your browser window, run the executable file. It should unpack and place a shortcut called MEX OOB on your desktop.
It should also start up the out-of-browser launcher, and you will see it appear in your task bar. Once that has loaded, you're able to close out of the initial browser window of MEX V15 and begin using the out-of-browser mode.

Upon running the program you will now be greeted with a familiar log in screen and prompted to log in to MEX.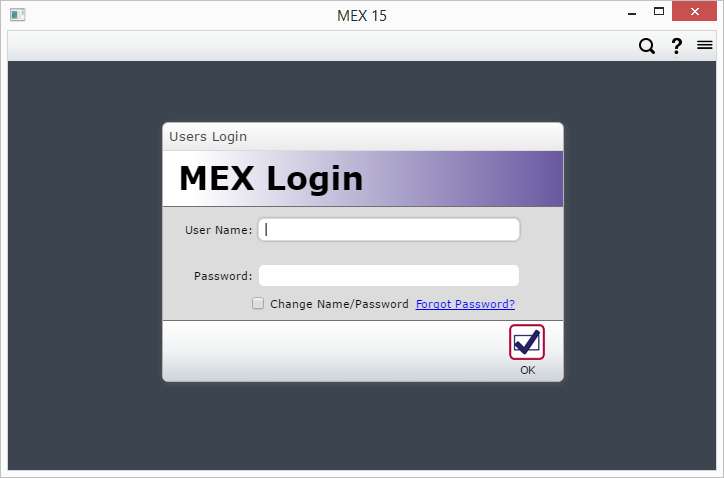 Enter your credentials and click OK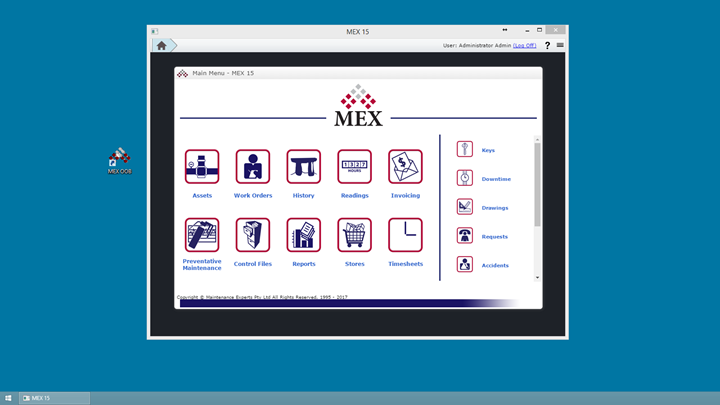 A MEX shortcut will be located on your desktop under the name MEX OOB if you want to use the application again or you can always pin it to the start menu for easy access.
I if you have any issues or questions with MEX OOB, our support team is ready to help you out. Contact them at support@mex.com.au or call +61 7 3392 4777