You can now search the MEX Blog to find articles that you are interested in or tech tips to help you understand MEX further.
With this functionality also comes the ability to browse through pages of MEX blog articles that have built up over the years. Just simple click the page buttons available at the bottom of the blog article listing when there are more than ten articles return for your search or on the main blog page.
Here's an example of how you can search the Tech Tip tagged articles for information regarding active directory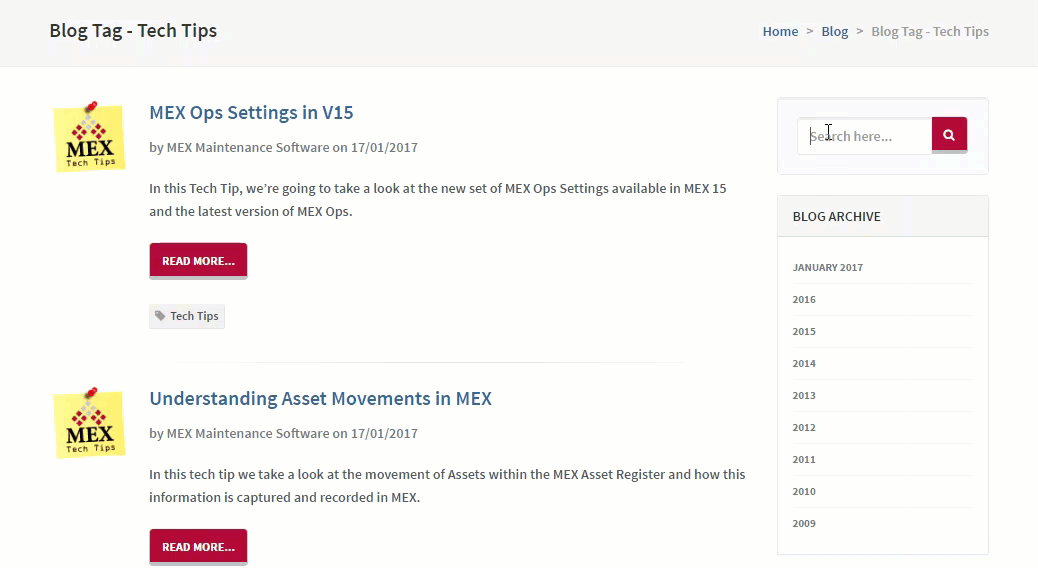 This functionality has also been added to the MEX User Portal, allowing users to search tech tips.
Have a go and let us know what you think.