Are you excited for MEX Training? We hope so and to make things easier, have put together this guide to understanding the MEX Training Portal.
Where you can conveniently find all your training links, times, dates, course information and manuals.
Logging into the User Portal
Go to the MEX User Portal and sign in with your login details. (This would have been sent to you when we received your registration).
Inside the portal you will be met with a green banner up the top, click this to confirm your registration.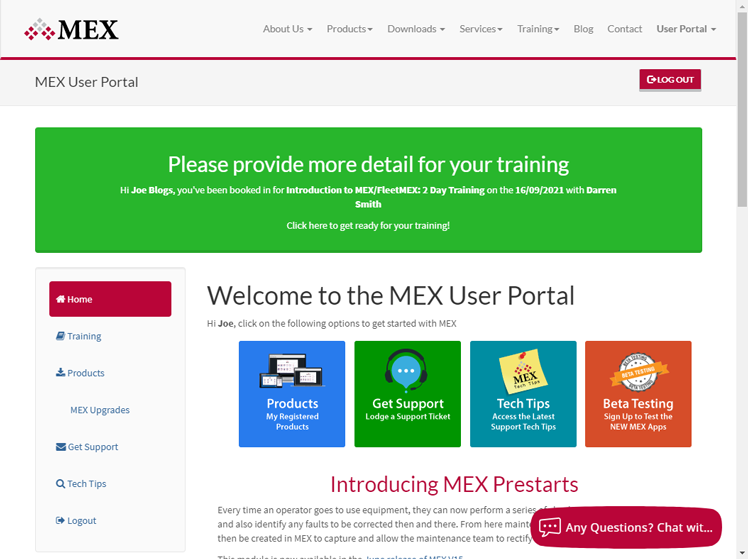 Confirm Your Details
Next, we need you to confirm your contact details. This helps us get in touch with you. Fill this in and submit your correct details.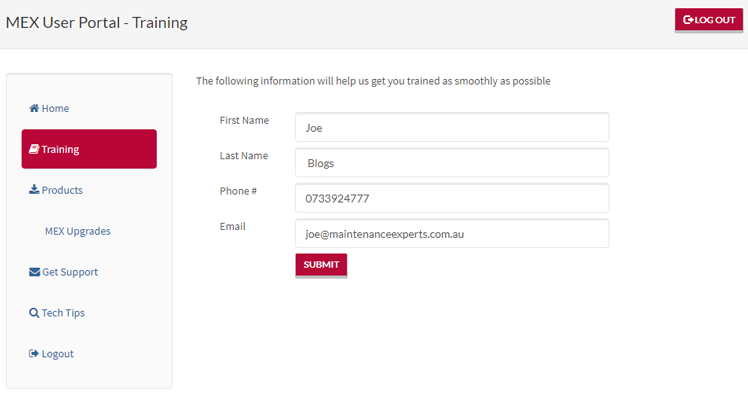 Perform the Training Checks
Under upcoming courses, click the course that you will be attending. Do note that items we require you to complete will turn green once you have completed them.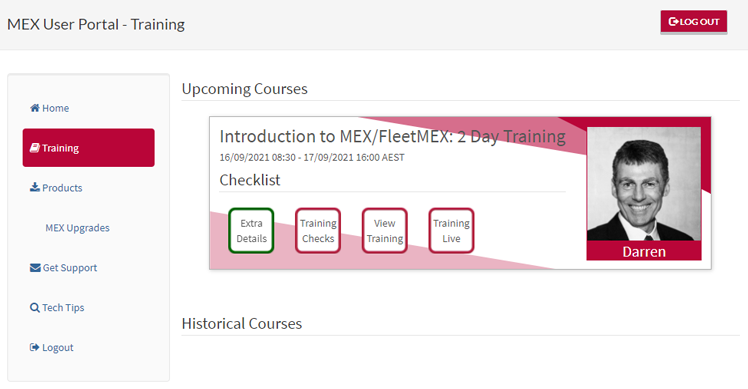 This will then kick off the training checks. The training portal runs through a series of checks to ensure that you have the right equipment to participate in training. Internet speed, equipment, access to training resources and manual requirements are all checked to ensure that you have the best training experience.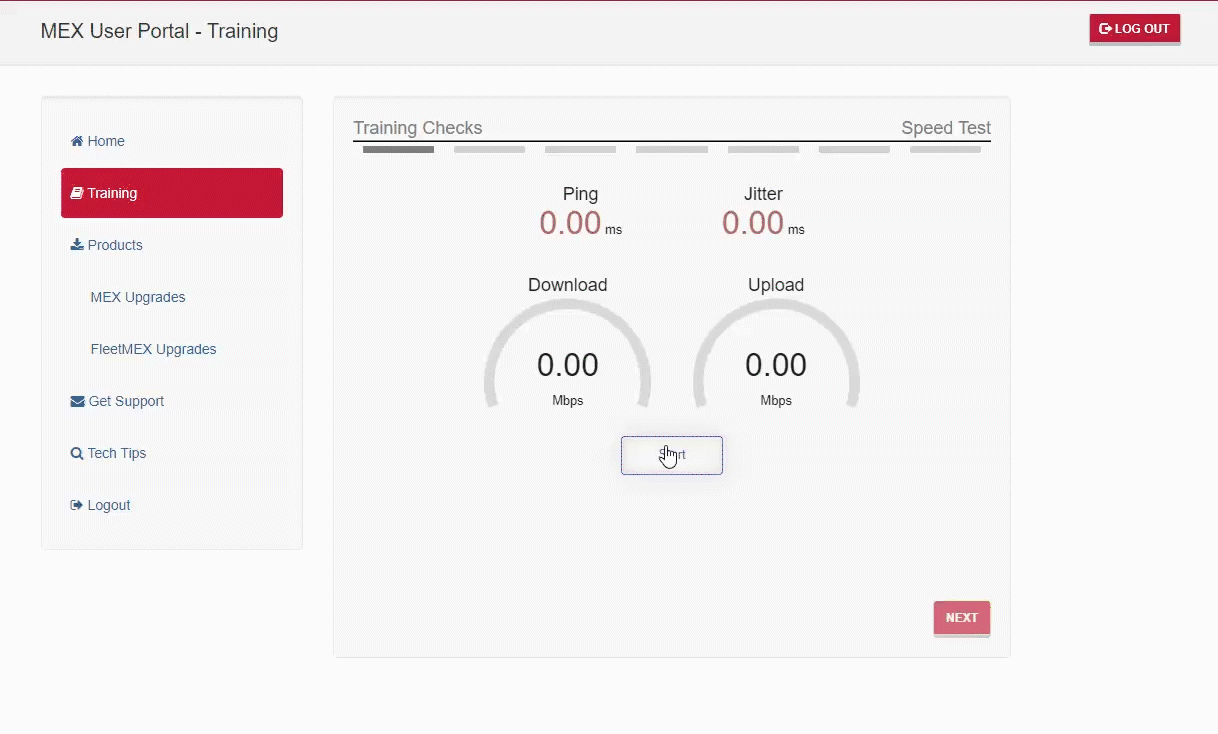 An example of the MEX Training Checks
We do recommend that you consider sourcing a second monitor, as we have found that it is easier to work across two screens – one to watch the demonstration and another to practice on your MEX Training System. Having the ability to communicate with the trainer amplifies your experience and a quality headphone and microphone is also recommended.
Training Link and Resources
On the day, all resources are laid out in the portal, join the meeting and away you go. Accessing the training links, manual, required documents for training etc…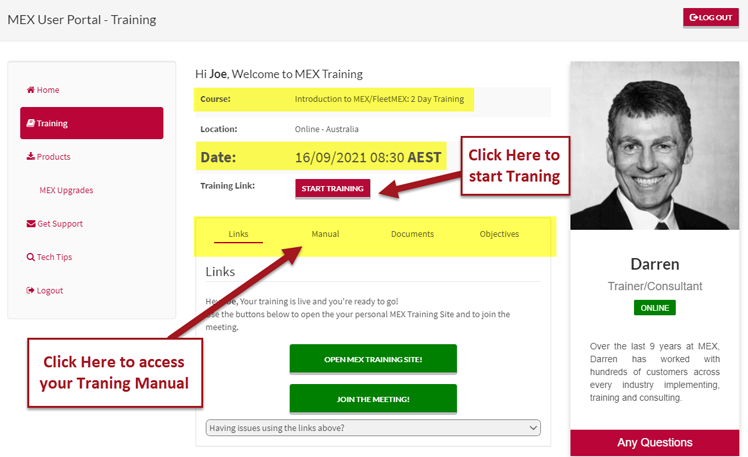 Log in today and get your training started right.
As always, if you have any issues please contact our IT administrator at it@mex.com.au or call + 61 7 3392 4777.