In this tech tip we take you through the steps involved in setting up an audit. From creating the Audit Inspection, defining what questions to ask and carrying out the work.
Let's start with creating an inspection for a 6 monthly room Audit
From the Main Menu of MEX click the Preventative Maintenance button
In the Preventative Maintenance listing click the New Inspection button
Fill in the Description, Frequency (in this case 6 months) and Lead Time
Set a Priority, select a Job Type and Department
This is the important part where we set this particular inspection apart from a normal inspection:
Tick the Asset Audit check box
Tick the Choose Inspection Assets by Asset Type check box
Select the Inspection WO Asset, in this case the Administration Building
If you want to include the children of the Asset in the Audit then check the Children of Inspection WO Only check box. Which we will tick in this case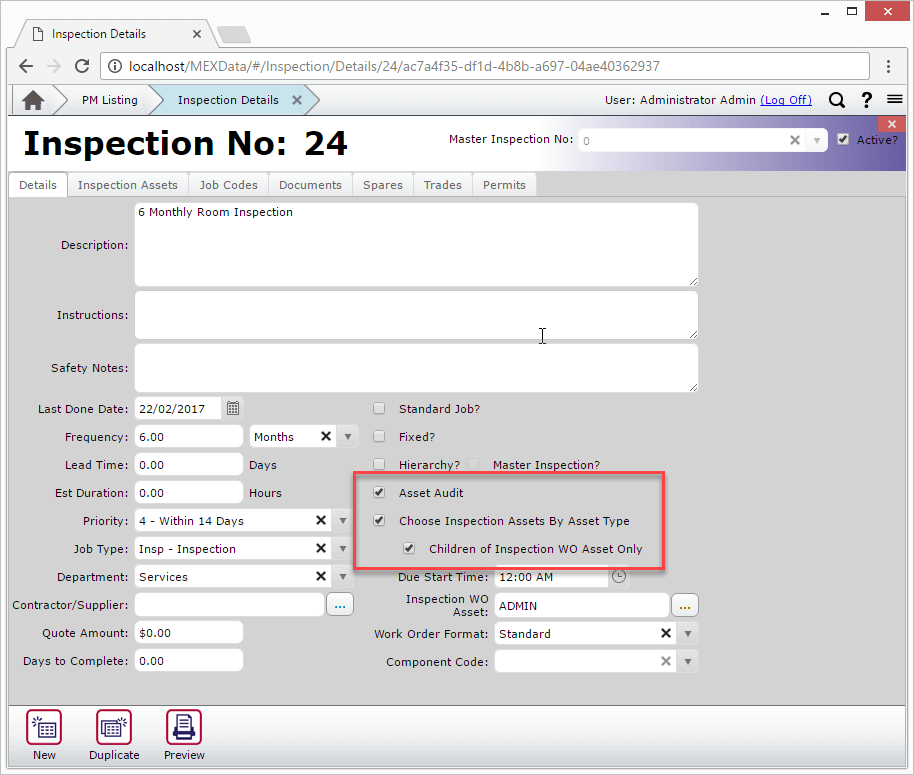 Let's select the Asset type we want this Audit to cater for
Click the Inspection Assets tab
Click the New button at the bottom of the form and a new line will appear
Select the Asset Type, in this case ROOM
We will now need to define a question set for the Audit. To do so click the ellipses button located next to the Question Set column
This opens the Inspection Question Sets form
As this is the first time you will be creating this Audit a new Question set needs to be defined
Click New Question Set
Enter the Name, Description and Asset Type (ROOM) for this new Question Set
Just as you would in an inspection question set, go through and define your Questions and Answers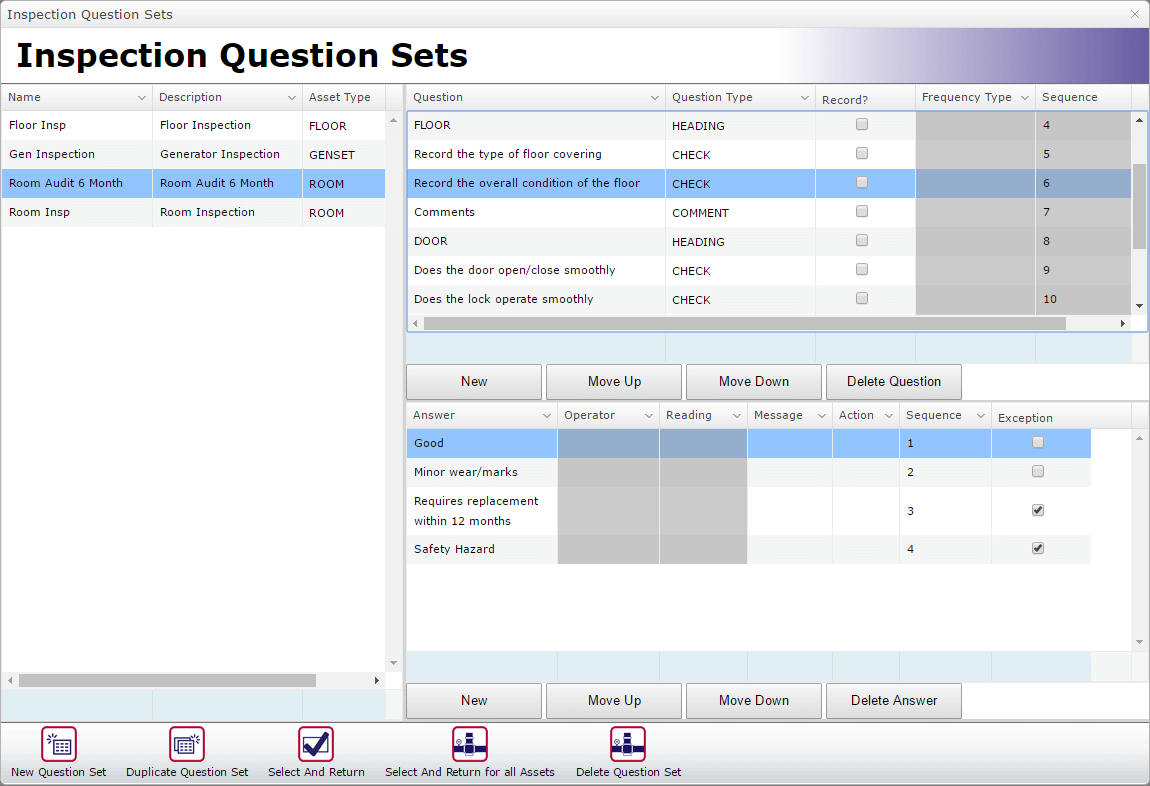 Note that we have introduced the Heading Question type to allow users to better format their Audit, added a Comments Question type to capture even more information and allowed for the capture of Exceptions, whereby a fault is detected and flagged.
Once you are happy with your Questions and Answers, click the Select And Return button
Your Audit is now ready and can be carried out once the MEX Activator has raised the Work Orders when it is due.
Continue to the Blog article on Performing an Asset Audit with MEX to see how you can carry out this Audit we have just created.
If you have any question about Asset Auditing please contact MEX Support at support@mex.com.au or call +61 7 3392 4777