With the recent release of MEX v14 and the increased language compatibility of the system, MEX also released an updated version of the MEX iOS app for iPhones, iPads and iPods.

Available for download on the Apple app store, MEX iOS app uses the same translation technique as the full MEX system. Changing all labels within the application to suit the language selection of the user.

The languages available for iOS users are:
 English
Chinese (Simplified)
Arabic
Portugese
Spanish
French
Japanese
German
Indonesian
Korean
Russian
Upon opening the iOS app users are required to select a language to use the app in.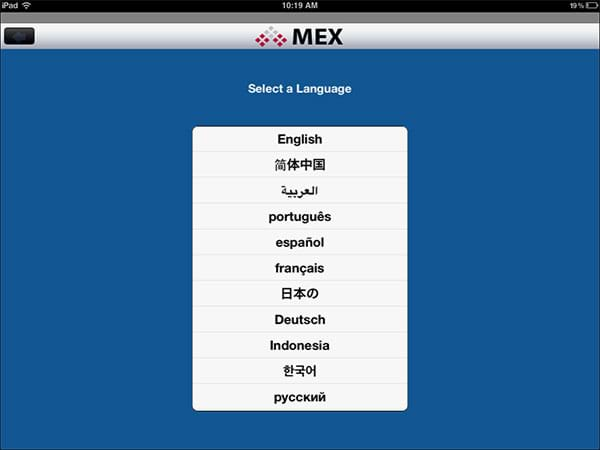 Now users can use MEX Asset Management Software on the go in their native language.