In today's remote working culture, MEX has seen a significant rise in customers moving onto its Hosting Platform. We now have a third of our customer base utilising MEX Data Hosting who are reaping in the many benefits of the solution. We understand the importance of keeping company data safe and that knowing who to trust in challenging times is crucial.
MEX Hosted Customers can rest assured as all data is protected with the highest Microsoft protocols and measures in place. Your valuable maintenance data is continually protected with fool proof security procedures to keep you working through this tough year.
What sort of procedures are in place for security?
Specific checks are performed each day, where the MEX Hosted platform is monitored around the clock with a number of different surveillance approaches.
We protect your data with the highest level of Microsoft protocols combined with alert guided monitoring, to provide real-time resource usage/history.
Yearly Penetration Tests are performed to review and improve security measures making sure your business operations are up and running all the time.
We have a dedicated cloud admin team who takes care of all server maintenance and MEX Upgrades.
With so much uncertainty and concern this year has brought, look to a solution that you can count on. MEX Data Hosting will keep your business going while protecting your precious data!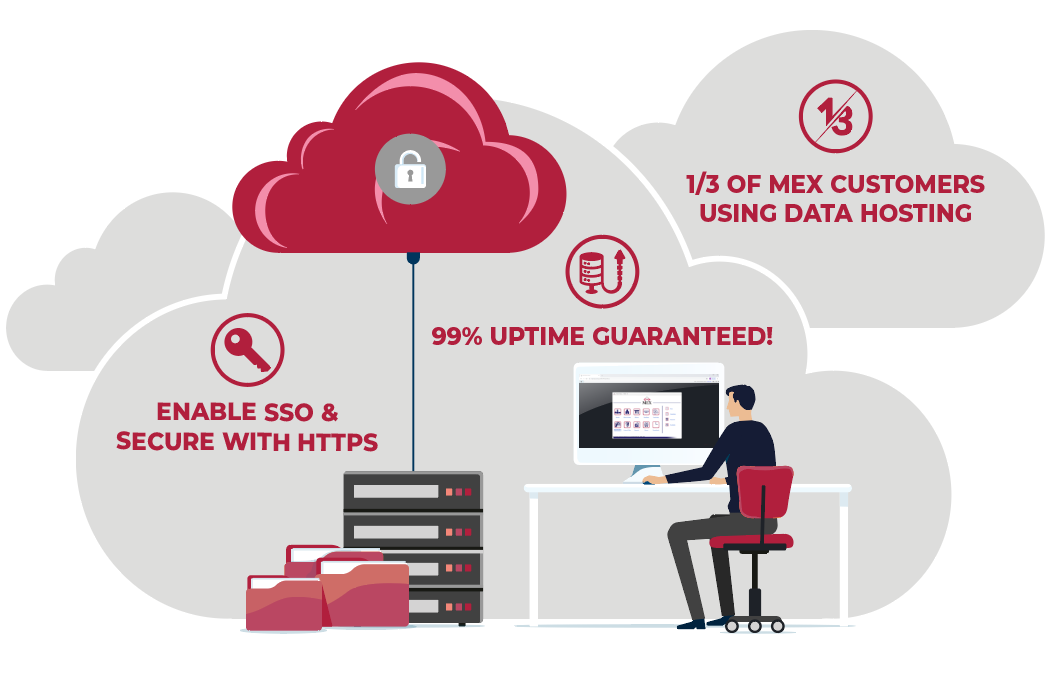 If you need some further information, please phone +61 7 3392 477 or contact our Sales Team at sales@mex.com.au.