2019 is coming to a close and it has been another successful year here at MEX.
This year MEX 15 turned 3! Since it's inception in 2016 the version has grown from strength to strength and now boasts over 7,000 users daily.

In 2019 we focused on ensuring the performance of MEX 15 continued to improve. Working closely with customers to add in new features that would enhance the platforms speed and usability. Features like caching and endless scrolling.
Assets form the basis of our CMMS and we added criticality rankings to our asset register to help capture this. Complimented with a priority risk matrix to assist in creating appropriate job priorities for Work Orders, Requests and PM policies. Drag and drop to upload documents was also added along with a new supplier invoicing module.
What's planned for 2020?
ANDROID! New iOS! WINDOWS!
Our team is hard at work creating a brand-new app for both iOS, Windows and Android. New features you can expect to see in the new apps are:
Improved offline capabilities
Upgraded permits
Enhanced notification capabilities
Barcoding
Bluetooth and NFC support
Offline reports
SSO Integration on MEX Mobile
Mobile Specific God Mode
Here is a sneak preview of the new apps: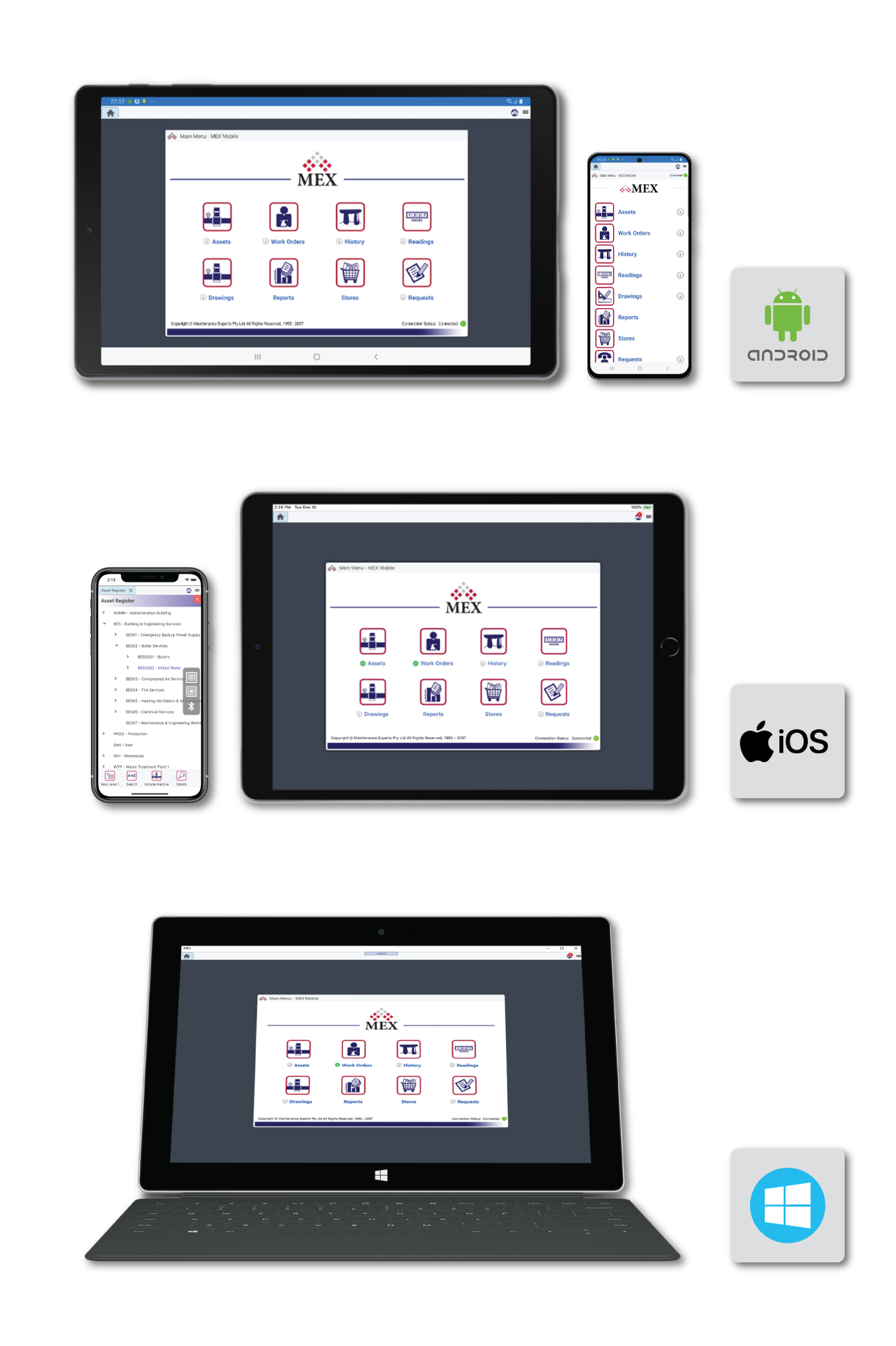 More information about the new and improved app will be released in the new year, along with a release date. Please Stay Tuned!
For now, as we close out 2019 the team at MEX would like to thank all of our customers for their continued support and would like to wish you all a very Merry Christmas and a Happy New Year.
Bring on 2020!