With courses filling up in record time, we have decided to put on extra Training courses in Sydney! The Introduction to MEX course that is scheduled for the 21st & 22nd of August was so popular we decided to run another course. The Advanced course is scheduled for the 23rd of August where another Introduction to MEX course is locked in for the 28th & 29th of August followed by the Stores course on the 30th of August.
Make sure you can in quick and secure your spot as these extra courses are looking to be just as popular!
Training Details
Introduction to MEX: 21st & 22nd of August 2018 (Booked Out!)
Advanced Training: 23rd of August
Introduction to MEX: 28th & 29th of August 2018
Stores Training: 30th August 2018
Training Times: 8:30am - 4pm
Intro to MEX
Date: 28th & 29th August
Cost: $1,485 pp (Incl GST).
This course is the perfect introduction to help get you off the ground with MEX. Learn all the ins and outs to help you utilize and maximize your maintenance operation. Great course for a beginner or a fresher for a current user.

Modules covered include:
Usability of MEX
Getting to know the Asset Register
How to set up PM policies
Creating Work Orders and Adding History
Equipment Readings
Requests
Stores
Reporting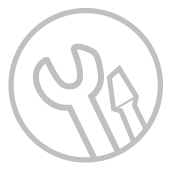 Advanced Training
Date: 23rd August
Cost: $850 pp (Incl GST).
We have recently reviewed and revamped the content of our Advanced Training Course. The level of advanced content has been upgraded and an updated manual has been created. Advanced is a perfect course for anyone looking to get more out of MEX.

Modules Covered Include:
MEX System management
Security in MEX
Customising MEX
Task Scheduler in MEX Utilities
Importing & Exporting in MEX Utilities
Audit Inspections
Work Order Scheduling
Work Permits
MEX iOS App & barcode demo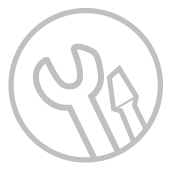 Stores Training
Date: 30th August
Cost: $850 pp (Incl GST).
The MEX Stores course aims to effectively teach you to use the Stores module and show how Store items are integrated into MEX. This course guides you through an inventory of spare parts,  re-ordering & the creation of Purchase Orders & Stores specific reporting. 

Modules Covered Include:
Populate the Stores Control Files
View & understand the Stores Catalogue
Add Spares into the Store Catalogue
Add Suppliers to Store Items
Associate Store items with Assets (APL)
Perform a Stocktake
Create Requisitions and Reservations
If you need custom training MEX Private Training can be organised to suit your needs as well.
Please contact our training team at training@mex.com.au or call +61 7 3392 4777 for more information